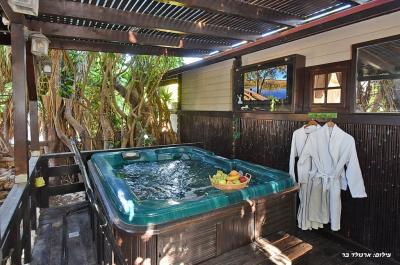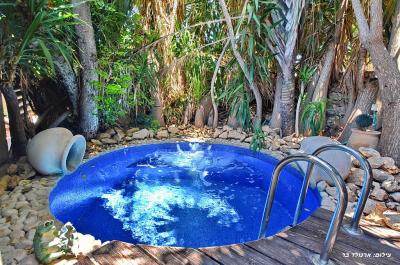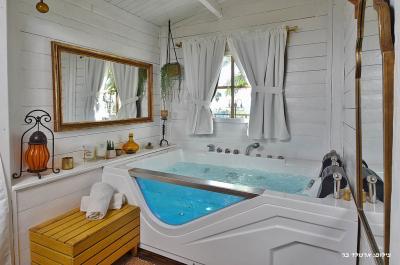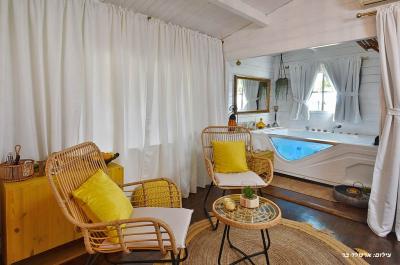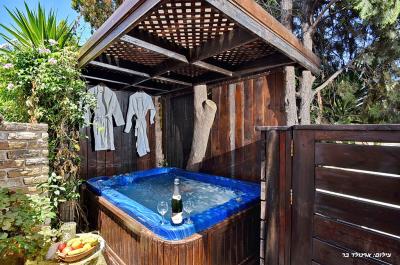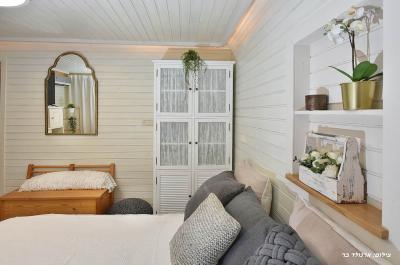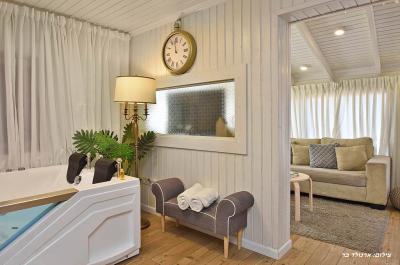 About Us
JAN EDEN-couples only - Jan Eden -
Welcome to the spectacular Jan Eden complex located on the western slopes of Mount Carmel! A winning combination between a village gem full of nature and atmosphere and glory and delights. Hospitality is ideal for couples, adults, singles / singles parties - inviting everyone to enjoy themselves and indulge in invested private space.Jan Eden offers five units (four log cabins and one suite) in a well-invested and meticulously designed high-level finish and an impressive large yard for all guests, including everything needed for a good, attractive vacationFor couples only !!! Do not host families !!
The interior of the suites
The complex's cabins are designed in a rural-romantic line and include color touches that distinguish them separately. All units are equipped with a high standard and feature a luxurious double jacuzzi and a royal comfort bed, as well as a number of private benefits for each unit:* In a blue sea hut there is a private swimming pool* In a green hut in the village there is a private hot tub* The Copanjan Suite has been designed as a spacious modern unit with a private courtyard* Orange sunset suites and yellow sunshine enjoy a private balcony for everyone
The garden area
Jan Eden provides an impressive and high-quality ornamental landscape composed of tropical vegetation alongside thriving fruit trees, an intelligent combination of landscape architecture, shade and sunshine and a large lawn, hammocks, many seating areas and a view from the pool to a green and open landscape. There is also an outdoor kitchen for guests' free use and a BBQ area.The garden boasts an exceptionally luxurious pool complex, which offers a 5-star Olympic pool and a closed and intimate spa unit that includes a treatment room, hot tub, dry sauna, reception room and relaxation areas. The couple that closes the spa unit will also be able to combine with the indulgence an easy meal for dessert experience
Include on vacation
Coffee and tea corner, towels, bathing supplies, bottle of wine for each cabin and fruits of the seasonPlus the spa unit provides a good opportunity to combine vacation and indoor spa without moving the vehicle. Here you can order professional and quality treatments performed in complete privacy and a light meal in addition.
Attractions nearby
The Carmel area is full of hiking and recreation options in the area: Hiking and guided tours including holiday sessions at Mount Carmel and the Carmel forests, the nearby Ofer Forest which includes a challenging park, the cave stream nature reserve and the Early Man Trail (recommended! A lovely floral walk, horse and ATV tours in the immediate vicinity, annual events and festivals throughout the Carmel area and nearby Haifa for its many options.
חשוב לדעת
For couples only !!! Do not host families !!
Booking Conditions
click here
facilities
Reviews on JAN EDEN-couples only
Reviews were written by visitors who stay us a guest in
JAN EDEN-couples only
Found a mistake on the pag JAN EDEN-couples only?
click here