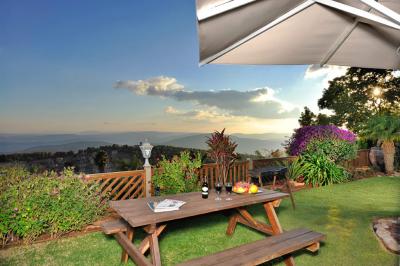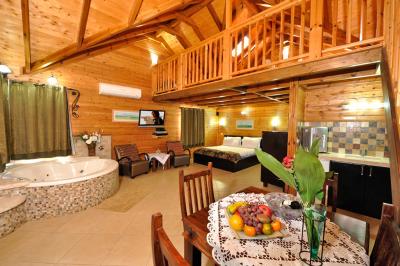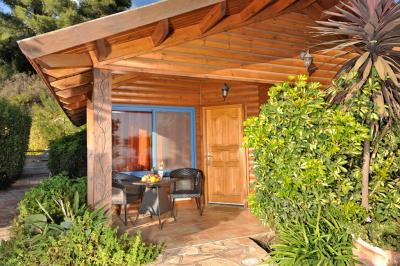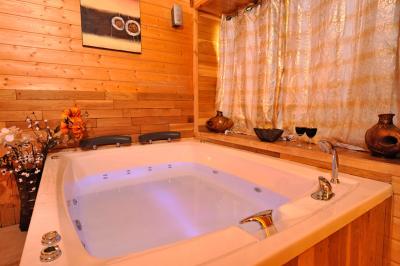 About Us
Pnina Ba'harim - Facing panoramic views is a luxurious swimming pool and 4 luxurious wooden cabins
In the Upper Galilee, in Moshav Shefer, there are 4 charming and romantic wooden cabins with warm and intimate design, a children's gallery floor and a well maintained and beautiful outdoor area with a magnificent panoramic view.The enchanting chalets of Pnina Ba'harim are suitable for couples who are looking for a romantic vacation in the Galilee and for families who wish to transfer a holiday that embodies the entire family!
View from the compound
From the well-kept outdoor complex and from the swimming pool in particular you can view the beautiful Upper Galilee and the Sea of Galilee, mountains rising above the hills and pastoral groves.In addition, you can enjoy a beautiful view from the indoor area where the pampering spa Jacuzzi is located!
The beautiful foreign area
In the common area of ​​the four cabins you will enjoy a charming and enchanting garden that looks out over a Galilee, pastoral panorama view.In the center of the garden is a luxurious swimming pool, sun beds scattered around, high quality wooden swings, pampering hammocks, luxurious seating areas in the garden area, manicured lawns, barbecue area, rich vegetation and beautiful decorative items.In addition, you will enjoy a well-covered area where you will enjoy a pampering and professional spa Jacuzzi that stands on a high quality wooden stage, adjustable LCD screen, firewood, audio system and speakers and glass windows overlooking the outdoor area.In the evening you will enjoy a romantic night light that illuminates the garden in warm and pleasant colors.
Include hosting
Seasonal fruit basket, fine wine, bath toiletries, soft towels and other treats ...Additional chargeIn advance you can enjoy a rich continental breakfast served directly to the cabin or to the poolside of your choice.In addition, you can choose professional treatments for body and soul by qualified therapists.
attractions
Close to Moshav Shefer there are many interesting attractions for couples and families. You can go horseback riding in the Galilee, do rafting in the Jordan River not too far away, go on jeep tours, ATVs and challenging rasers, spend time in special clay workshops and paint your vacation in a fascinating paintball!You can visit dairies, culinary centers, wineries and fine restaurants.
חשוב לדעת
*בעקבות הנחיית התו הסגול מתקן הספא במתחם לא פעיל *האשראי המוזן בהזמנה הינו לפקידון בלבד- אין חיוב*
Booking Conditions
click here
facilities
Reviews on Pnina Ba'harim
Reviews were written by visitors who stay us a guest in
Pnina Ba'harim
Found a mistake on the pag Pnina Ba'harim?
click here