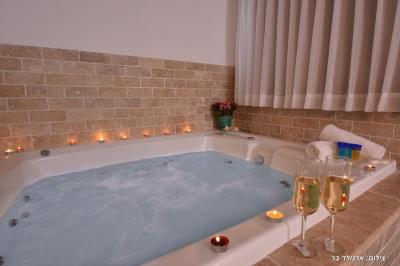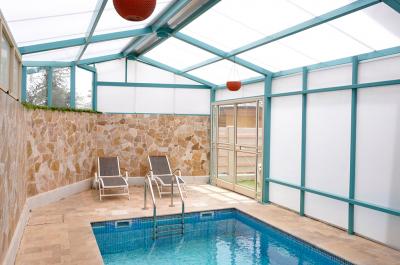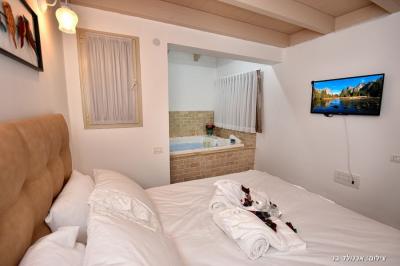 About Us
Hilat HaHar - 4 cabins designed in a luxurious holiday complex!
In Moshav Dalton in the Upper Galilee, you have established a pampering resort for couples and families! 4 spacious wooden cabins with a gallery floor for the children's sleeping, comfortable seating areas, a pampering Jacuzzi and a well-kept outdoor complex including a shared cold swimming pool and a private swimming pool for the Shaked hut, BBQ stand and quality garden furniture.Each of the cabins has a comfortable double bed and next to it is a pampering square Jacuzzi, a luxurious bathroom with a shower head, a comfortable and comfortable living room, an LCD screen with satellite channels, an intimate dining table,* In the Egoz, Olive Tree and Shaked cabins, you will enjoy a furnished gallery floor for children's lodging, which includes various games.
The pampering foreign area
In the courtyard shared by all three cabins, you will enjoy a fenced compound with a luxurious swimming pool with night lighting, sun beds scattered around, well-kept seating areas and greenery.Among the cabins is a beautiful brick walkway, romantic outdoor lamps, colorful landscaped vegetation and comfortable seating areas, a swing and a barbecue stand with a work surface.* The Shaked hut has a private courtyard with a private cold swimming pool and colorful evening lighting.In addition, there is a spacious dining room with about 30 people.
Location
The complex is located in Moshav Dalton, in the Upper Galilee, where you can enjoy a variety of attractions around and even in the moshav itself. The location is excellent for nature and hiking enthusiasts, providing a beautiful view to every eye and fine attractions of every kind
Emphasis on the accommodation
Enjoy professional treatments and massages in advance.Delicious and delicious breakfast / dinner will arrive to your door in advance.
Important Information
For the religious public:The synagogue is located near the Zimmer, you can get a samovar and Shabbat platter.
Booking Conditions
click here
facilities
Reviews on Hilat HaHar
Reviews were written by visitors who stay us a guest in
Hilat HaHar