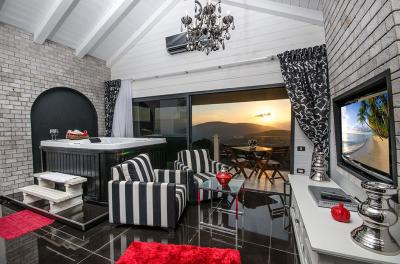 Fall in love in front of the view in a romantic suite with private jet streams jacuzzi in the room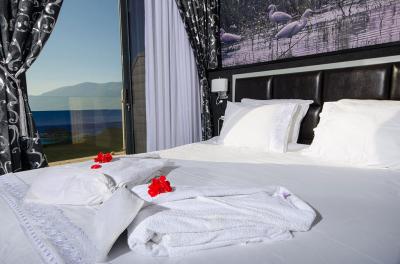 An Argamn suite in a luxury Apirion complex a different level of vacation
About Us
Apirion - About Us
An exclusive holiday especially given the open and spectacular views for couples, romantic celebrations and special surprises.Compound Apirion including two luxury suites trendy and vibrant design inspired by the romantic Paris, each in a private spa Jacuzzi suite in front of the stunning scenery, a huge terrace and personal hospitality suite.The distance between each pair suites allows to enjoy complete privacy, when the two streams located upscale pool (covered and heated well), with strong jets full body massage.Experience Apirion of accommodation is less than perfect, as it includes a variety of delicacies and drinks every pair of hosts, personal service of the highest caliber, Care and Accessories of the highest quality and uncompromising manner.The surrounding area you can enjoy hiking and bike trails, jeep tours, horseback riding, easy access to the shores of the Sea of ​​Galilee (about a quarter of an hour away), quality restaurants and more.
View from the complex
Vision session is the line between the edge of the Galilee Sea of Galilee area. From here you can observe the beautiful green mountain chain and the first line without any interruption.
Winter
Apirion suites offer a winter treat their guests a private or shared choice, consisting of an enormous private whirlpool spa and sophisticated in every suite and streams pool heated indoor upscale, facing the common area two suites.In addition to the pampering facilities heaters, feather bedding available luxury suites, hot drinks and treats Heat and surprising.
Include hosting
Each suite includes a fine wine bottle, refreshing pomegranate juice and seasonal fruits, cookies, coffee / tea set, energy drinks, delicacies, light drink cans and other treats ...The bathrooms have high quality towels, soft bathrobes, spa shoes, scented soaps, toiletries.
Double massage perfect atmosphere
The complex offers its guests enjoy a selection of massages and treatments in any style of your choice, undertaken by professional masseurs.*You can also order a rich breakfast directly to the suite.
Important Information
* No barbecue on Shabbat.
Booking Conditions
click here
facilities
Reviews on Apirion
Reviews were written by visitors who stay us a guest in
Apirion
Found a mistake on the pag Apirion?
click here