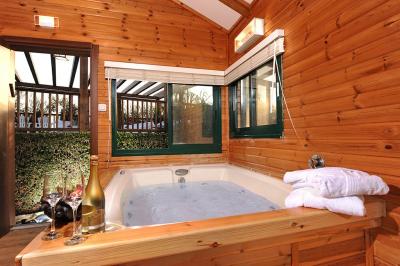 A luxurious holiday with a high standard of green nature for couples and families
About Us
Adele Ahuzat Yokra - Vacances pour couples et familles dans de luxueuses cabanes en bois avec un complexe de jardins avec piscine et spa de luxe Jacuzzi
The complex was launched in April 2019 ...In the pastoral and green Moshav of Shefer in the Upper Galilee, between the picturesque city of Safed and the city of Carmiel and a short drive of 20 minutes from the beautiful shores of the Sea of Galilee, the beautiful complex Adele is a luxury mansion with 4 charming wooden cabins suitable for couples and families. Meters above sea level in front of a spectacular view of green mountains and plenty of clear air.Guests of the complex will enjoy a green and well maintained yard that includes a cool and refreshing swimming pool, a Jacuzzi, a large, high quality spa with views and luxurious and luxurious seating areas.
interior of the wooden cabins
In Adele, a luxury estate, there are 4 identical wooden cabins with a separate children's room, so that they are suitable for both a couple vacation and a family vacation.Each wooden cabin has a comfortable queen-size double wooden bed, facing the bed, a huge wooden quadruple jacuzzi, an LCD screen with a yes connection, a fully equipped kitchenette including a mini bar, a coffee / tea corner and an electric kettle next to the kitchen. Comfortable, if you will be staying with children, enjoy a separate, heated children's room with bunk bed and single bed, wardrobe and an extra LCD screen. The bathroom also has a bathroom with toiletries, soft towels and bathrobes. Each cabin is well-air conditioned and has Wi-Fi connection.
The pastoral outdoor area with a refreshing swimming pool
The pampering and shared outdoor area for all four cabins boasts beautiful and enchanting paths and landscaped greenery with landscaped shrubs and green trees, a new and professional spa spa in front of the view and a cool and pampering swimming pool. Beautiful under olive trees, comfortable sun beds and sitting corners scattered in the space. When evening fell, the garden would be colored with a romantic and magical night lighting and enjoy a relaxed, peaceful atmosphere with lots of quiet.The hotel also has a fully equipped dining room with a kitchen including: oven and gas hob, ice machine, microwave, electric kettle, wine cooler, dishwasher, kitchen utensils and serving dishes, with up to 20 guests. For your convenience.
Include on vacation
A bottle of quality wine, milk, delicious cookies, chocolates, seasonal fruits, tea / coffee facilities, scented soaps, soft towels and bathrobes.extra charge:You can enjoy a pre-arranged booking and a range of pampering massages, rich breakfasts and tasty, high-quality chef's meals.
Attractions nearby
In the vicinity of Shefer, you will find a great variety of fun attractions for couples and the whole family. First, we will start with the magical city of Safed and the picturesque Rosh Pina settlement, which is a short drive away. In addition, the Upper Galilee offers a variety of exciting area attractions such as jeep tours, riders and horse riding tours. You can travel and rafting in the Jordan River or water sports in the Sea of ​​Galilee, near the settlement you will find a mini golf in the nature and creative corners for children, a short distance away you will find paintball for adventurers and clay workshops for creative, wine lovers will offer a tour and tasting in nearby wineries. Enjoy a luxurious and luxurious complex that enjoys a perfect location for hiking and nature.
Important Information
Holidays July-August compound sold only fully !! Rather than isolated units.
Booking Conditions
click here
facilities
Reviews on Adele Ahuzat Yokra
Reviews were written by visitors who stay us a guest in
Adele Ahuzat Yokra
Found a mistake on the pag Adele Ahuzat Yokra?
click here