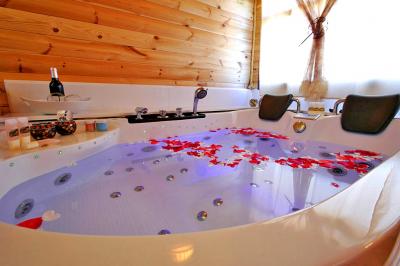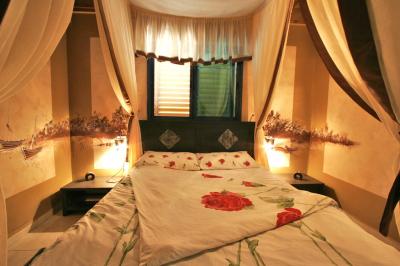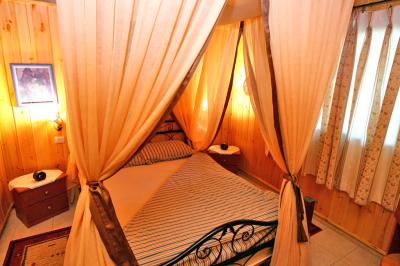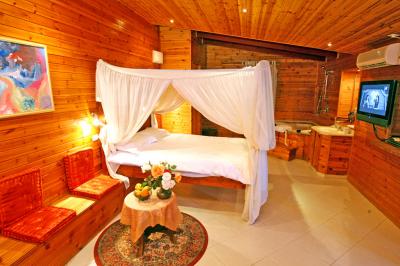 About Us
Ahuzat Ha-Shahar - About Us
Pastoral experience in front of a beautiful mountain scenery awaits you here at "Ahuzat Ha-Shahar". The complex is located in Moshav Vision elegant, private and quiet location in a lovely colorful vegetation, variety of hammocks, natural pools and fresh air. Here stand 5 luxurious cabins specially designed wooden wild possessed an unusual romantic atmosphere, which share a swimming pool heated in winter and a huge spa Jacuzzi and pool.The complex environment booty trails on foot and by bicycle, special lookout points, jeep tours, ATV, horse, restaurants, incredible proximity to the northern shores of Lake Kinneret (20 minutes).
View from the complex
Viewing high estate to roll around the impressive landscape, revealing the chain of hills of Galilee and the surrounding seats.
Winter
In winter you can enjoy the large swimming pool construction payers (heated in winter), a Jacuzzi and an indoor spa and a large private Jacuzzi pampering each cabin.
Include hosting
Accommodation + bottle of fine wine, soft drinks, milk, coffee, herbal tea, seasonal fruits, cookies, chocolates, luxurious bathrobes, body towels, bathroom cosmetics, soaps and scented candles.
Meals
Prior coordination with the hosts can enjoy breakfast rich and diverse Galilean.
חשוב לדעת
נא לא להתקשר בשבת.אין להדליק אש בשבת/ מנגל.
Booking Conditions
click here
facilities
Reviews on Ahuzat Ha-Shahar
Reviews were written by visitors who stay us a guest in
Ahuzat Ha-Shahar
Found a mistake on the pag Ahuzat Ha-Shahar?
click here