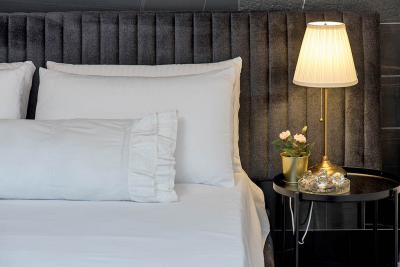 About Us
Schindler - Your new private pleasure in the Galilee.
The suite consists of two large bedrooms, a fully equipped living room and kitchen. Perfect match for couples and families looking for exclusive private accommodation with rich specs and upscale-modern look.Chandler was established to provide freedom and rest to a high standard for every guest interested in the suite in the North. The impressive size, the luxurious garden environment, the charismatic furniture and the culinary level are suitable for "understanding" people who are looking for a perfect holiday, where the emphasis is on all the big and small details.
The interior of the suites
The modern interior design incorporates aristocratic elements in black, marble and bronze: luxurious chandeliers, upscale granite-porcelain tiles, designer furniture and a sense of presence, impression and charisma.Both bedrooms include a luxurious king-size bed, designer dressers, chandeliers and TVs, with a shared bathroom of high quality modern design.In the main guest room you will enjoy a large living room with a luxury seating system, TV and direct access to the garden and pool area. Beside it is the dining table and a fully equipped kitchen - with a huge family fridge, oven, induction (gas hob), espresso machine and coffee corner.Exit from the suite is a huge private garden complex facing an open panoramic view.
The private garden complex
Guests of the suite will enjoy a completely private garden complex that includes a huge swimming pool with the best level of industry and a large Jacuzzi, streams, tanning beds and seating areas.In the winter, the complex is covered with a full glass roof so that the view will continue to be reflected as the water dips and the winter pool is a heated pool.Next to the pool is a large lawn facing the open landscape with hammocks, laying shells, a shaded pergola with seating and eating area and a professional barbecue stand that includes a sink, work surface and BBQ equipment.
Included in the accommodation
An especially rich and luxurious breakfast is included in the hospitality!Plus: a bottle of wine and whiskey, milk, coffee capsules and a full coffee set, chocolates, seasonal fruits, snacks, soaps, quality toiletries, large body towels and bathrobes.
ארוחות ועיסויים בתוספת תשלום
* בשנדליר - סוויטת יוקרה ארוחת הבוקר מכילה תפריט עשיר במיוחד הכולל מגוון רחב של גבינות, סלטים, חביתות, לחמים ועוד.* בנוסף בתיאום מראש תוכלו ליהנות מעיסויים מקצועיים על פי סגנון עיסוי מועדף והשעה שנוחה לכם.
חשוב לדעת
*Can't light a barbecue on Saturday
Booking Conditions
click here
facilities
Reviews on Schindler
Reviews were written by visitors who stay us a guest in
Schindler
Found a mistake on the pag Schindler?
click here