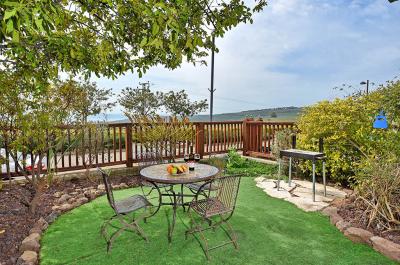 Pampering suites for couples or families up to 4 people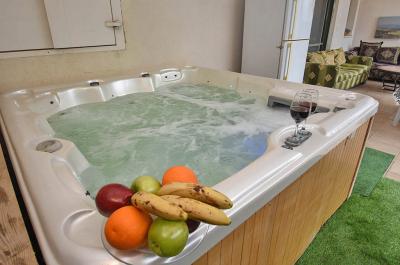 Large guest suite for couples or families up to 6 people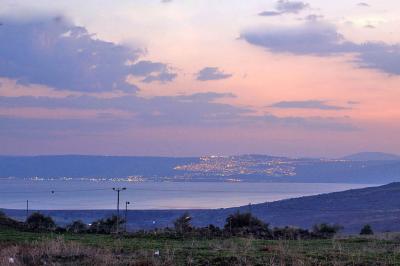 A magical penthouse for hosting families
About Us
Victoria Suites - 4 luxurious suites in Had Nes
Meet the "Victoria Suites", a penthouse and three particularly magical suites set up in the Had Nes settlement in the Golan Heights.All units are built with a large central space, with a kitchenette, a bathroom and a separate bedroom. Their design is different.They are suitable for couples or families, especially pampering with a 2.5x4.5 heated and indoor swimming pool in the (shared) complex. Each has a pleasant outdoor area.Nearby you will find a variety of entertainment options, including hiking trails, many spectacular streams for scenic walks and walking in the water: Jordan Park, Zaki, Magrasa, Yehudiya, Zavitan and more.You can also enjoy horseback riding, ATV rides, jeep rides, the beautiful Sea of ​​Galilee, malls, restaurants and more.
Interior of the suites
The complex has 4 accommodation units, a penthouse suite - "Zvi Penthouse", and 3 additional guest suites "Lior Suite", "Noam Suite", and "Victoria Suite". Lior and Noam Suites: Designed in the same style, they are suitable for 4 vacationers. They are 70 square meters in size.Victoria Suite: Suitable for 6 guests, and is also 70 m2 in size.Deer Penthouse - Suitable for hosting 6 guests as well, and in addition it has a sun terrace overlooking the landscape measuring 50 sqm. (Almost 120 sqm in total).
Outside area
The Lior, Noam and Victoria suites are located on the lower level, when they are in the same complex, close and suitable for groups, but still with complete privacy.In the outdoor area of each you will find comfortable seating and armchairs, a private Jacuzzi, lawns and a magical view of the Sea of Galilee.Penthouse Deer has a magical private sun terrace, with an outdoor kitchen and indoor spa Jacuzzi, an outdoor barbecue area, and a particularly spectacular direct view.
Included in accommodation
Upon arrival at the complex, milk will be left for you in the refrigerators. In addition to capsules for the coffee machine, toiletries, quality towels and bathrobes.On weekends in each room a bottle of quality wine will wait.Baby playpen and chairs can be requested. Suitable for hosting the religious audience - a synagogue nearby Additional payment and prior arrangement:Room decorations for special occasions can be ordered, the decorations include flowers, balloons, chocolates and a bottle of wine.* An upgraded decoration will also include a 16 cm diameter cake. (Prices are listed as an addition to the order). Victoria Suites boasts particularly pampering culinary hospitality,With quality and good chef meals - you can look at the menus in the gallery.
Booking Conditions
click here
facilities
Reviews on Victoria Suites
Reviews were written by visitors who stay us a guest in
Victoria Suites
Found a mistake on the pag Victoria Suites?
click here