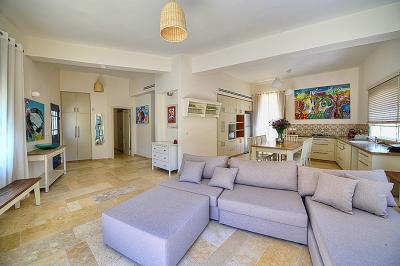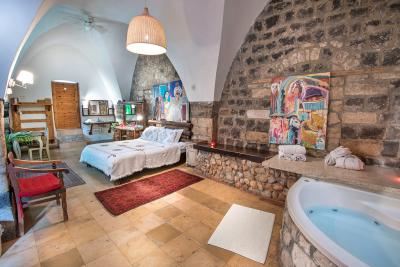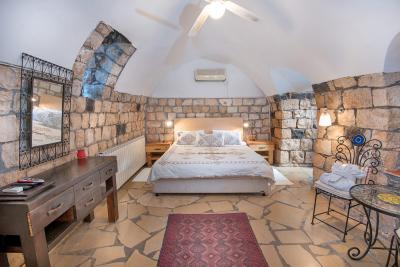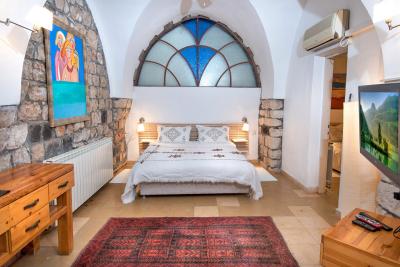 About Us
Pina Barosh - At the top of the Upper Galilee with a peaceful and rustic atmosphere
Right at the entrance to the Wadi Rosh Pina reserve and next to the ancient site of the city's restoration, is the prestigious "Pina Barosh" hospitality complex, beautiful and precise, in a pastoral and peaceful atmosphere, located in an ancient stone building and reconstructed in a modern style.When you look outside, you will feel the antiquities surrounding the place, a structure covered with special stones, rich and well-tended vegetation and an ancient general atmosphere, and as soon as your feet are alerted inside the compound you will not believe that the atmosphere outside and the fresh atmosphere surrounding you belong to the same place!Pina Barosh has 4 charming and pleasant guest rooms, each with its own unique design, a unique and unique design that blends in perfect harmony with the atmosphere of the place.
Attractions
The guest house at Wadi Rosh Pina is located within the prestigious "Pina Barosh" complex. Instead, enjoy an adjacent chef's restaurant called "Bistro Songs" where you can taste French cuisine in the heart of a well-kept garden with spectacular views of the Upper Galilee. Further on, you can take full wine tours including instruction, cars and various activities. You can enjoy the wine tasting evenings on the bar accompanied by special bar dishes from the restaurant menu.In addition to the surrounding area, you can enjoy interesting nature walks in the nearby Baron Garden, the beautiful Wadi Rosh Pina and drive a few minutes from the center of Rosh Pina where you will find a wide selection of restaurants and shops.
Include hosting
We offer a tea / coffee corner with a variety of flavors, a bottle of milk, homemade homemade cookies, spa shoes, fragrant soaps and soft bathrobes.In addition, enjoy room service on a daily basis.
Meals
When you arrive you can enjoy a delicious double breakfast included in the price! The famous "Shiri Bistro" restaurant is right inside the hospitality area - where you can enjoy French-rural chef's meals on Moroccan mosaic tables and the shade of the trees with a gorgeous view of the Upper Galilee.* Guests of the house in Wadi, who are interested in breakfast, must pay an additional fee of 50 NIS per person and 25 NIS per child.
Important Information
** Room guests have a HAPPY HOUR of 50% wine between 18:00 and 19:00 ** We offer a lot of information about activities in the area - wine tours, attractions and hiking trails.** In all rooms you can add a baby bed.
Booking Conditions
click here
facilities
Reviews on Pina Barosh
Reviews were written by visitors who stay us a guest in
Pina Barosh
Found a mistake on the pag Pina Barosh?
click here