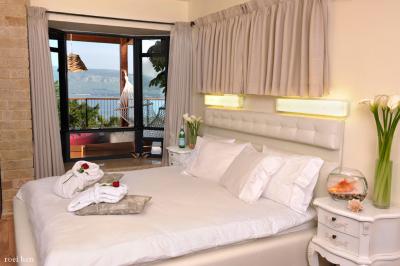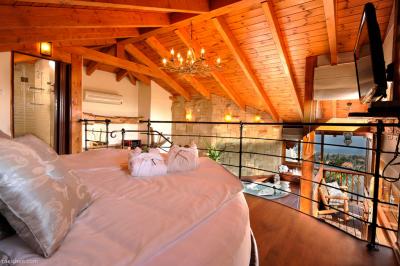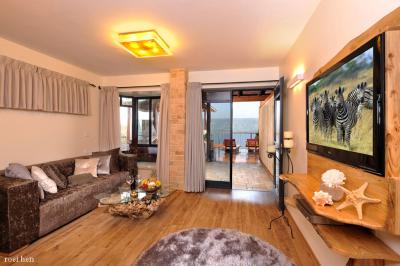 About Us
Mezpe Ha-agam suites - A luxurious spa experience with all of Galilee
Mezpe Ha-agam suites" managed to crack the secret of the perfect vacation experience: privacy, quality and landscape" addictive. Opened last secret ingredient - an unbeatable location at the colony, just above the most beautiful beaches and most impressive lookout points throughout the region. The formula privacy, 3 suites expects lake each compound include a private garden look gorgeous tropical spa with Jacuzzi and a large variety of rest areas alongside exotic facing the view. Each suite that provides its guests (couples only), personal experiences, intimate and very desirable.Wonderful interior design relies entirely wild wood use by combining stone, huge glass walls and modern furniture and magnificent views. Most of the furniture and decoration items made by the talented host - a carpenter and artist by profession.The complex near the shores of Lake Kinneret most beautiful. Around a plethora of water sports, fine restaurants, organic farms, canoeing on the River Jordan, a petting zoo for the little ones, shopping complexes and entertainment plant (2 min drive) and Tiberias (10 min drive), cafes, a cinema, and many walking trails and a variety of exclusive area attractions.
View from the complex
Each suite offers guests a private space management with a stunning panoramic view all of Galilee, the Jordan Valley and the Jordan and the Golan Heights on the horizon.
Winter
Spa facilities and private balconies and suites are well heated and covered.In addition to the excellent interior space brimming with treats quality, luxury feather bedding, hot drinks and more. Balcony Suite Enjoy a romantic addition to indoor hot tub and heater.
Include hosting
Accommodation + bottle of wine, chocolates, homemade cakes, hot drinks kit, kit spa and body care towels and includes great interior, bathrobes, spa slippers, bathroom cosmetics and scented candles.
Meals
Breakfast will be served a rich and diverse suite you coordinate with the hosts.
חשוב לדעת
* לא ניתן לעשות על האש בסוויטות *לא ניתן להביא רמקולים ומערכות הגברה למתחם*לא ניתן להביא בעלי חיים
Booking Conditions
click here
facilities
Reviews on Mezpe Ha-agam suites
Reviews were written by visitors who stay us a guest in
Mezpe Ha-agam suites
Found a mistake on the pag Mezpe Ha-agam suites?
click here