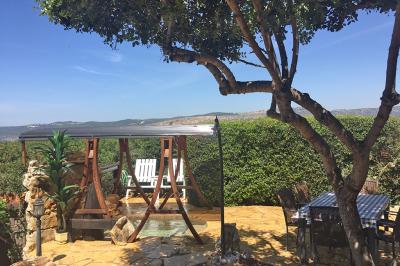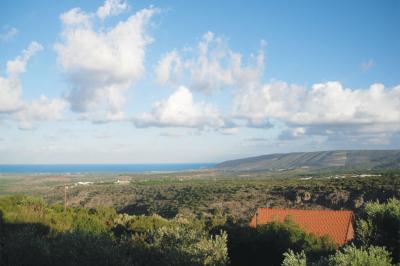 About Us
שפי shefi's - A rural complex with a brewery, restaurant and three spectacular family cabins
Holiday complex with 3 stunning country cottages, full of light and tranquility, a good and positive atmosphere.The complex is located in a village in the beautiful western Galilee, among the surrounding mountains, flowing streams, nature walks and many other attractions. The proprietor Sheffi, a private brewery with a very good home-made beer, a very successful home winery, a good distillery, and a country and home restaurant with food will make you lick your fingers.Each cabin is suitable for families, or groups that come to pamper and relax, in a social and family atmosphere and gain experience.
The interior of the suites
The luxurious shefis shefis complex has three large, family-style country cabins, a waterfall cabin designed for 4 people, an orchard cabin for 10 people, and a sky cabin suitable for 6 people. In each of the luxurious cabins you will find a private Jacuzzi - indoor or outdoor, fully equipped kitchen and a host of treats.
The Foreign Area
In the common outdoor area of ​​the complex we enjoyed the spectacular and magnificent views facing the northern and Mediterranean mountains, and the clean and pleasant air. In the courtyard you will find plenty of comfortable places and options such as, ping pong table, many comfortable hammocks scattered around the complex, many seating areas, swings, and mostly a beautiful green and green landscape, with large lawns and ornamental plants. The complex has a large communal pool, especially luxurious next to seating and tanning beds, dining tables, umbrellas, luxury swings and especially splendor and treats!Adjacent to the outdoor area and the courtyard you will find the private pub - the brewery, where you can sit and enjoy a quality beer made in the place - Sheffi's handmade.
Include on vacation
Upon arrival at the complex you will find soft towels, bath towels, soaps in each cabin, as well as milk, seasonal fruits, and wonderful beer tastings from the brewery.For the religious public - there is a Shabbat / Mehicham Shabbat platform.Additional treatments and massages can be ordered at an additional charge and in advanceIn addition, a high-quality country breakfast is also provided, plus payment and advance coordination.With an extra charge and advance coordination, you can enjoy invested and unique chef meals.With extra charge you can also order the zimmer arrangement for special occasions (balloons, candles)
Sheffi's vision
"In a place with an amazing view of the Mediterranean, a restaurant pub combined with a brewery distills alcohol and wine from the family vineyard.Everyone's day-to-day routine is very busy and demanding, so it is important to occasionally dedicate time to our family to friends, create new friendships and friendships.And my place is inviting and designed just for that, atmosphere, great food, wine beer and self-made alcohol, and lovely people from all over the world.I think my courage to live the dream and allow guests to be a part of it as friends.You have to understand that people travel specifically to get here, it is not "on the road" to the person, and then waiting for them a real and honest experience that touches on the sense of sight and hearing, the smell and the taste of touch and impossible without the sixth sense ... the heart a lot of love and giving ... it's mutual and simple It's lovely to see this happen.In our digital writer world, I am proud that my place touches people really. "
Nearby attractions
In the complex itself is the brewery of Sheffi, a friends pub, a country restaurant, a winery, etc. Horseback riding, hiking, many streams, restaurants, ATVs, jeeps ..We would love to advise and guide you on hiking trails or attractions in the area - ask us!
Booking Conditions
click here
facilities
Reviews on שפי shefi's
Reviews were written by visitors who stay us a guest in
שפי shefi's
Found a mistake on the pag שפי shefi's?
click here