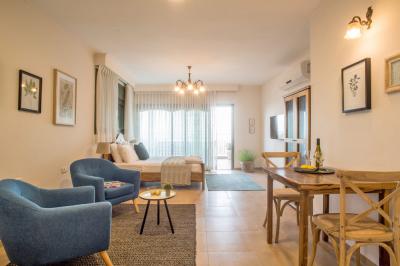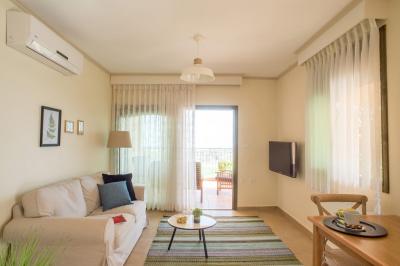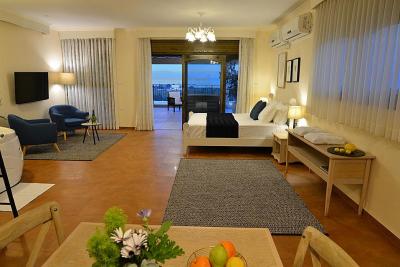 About Us
Romance Kinneret - A dreamy and intimate vacation in front of the Sea of Galilee - for couples only ♥
The search for B & B vacation rentals near the Sea of Galilee has become more complicated over the years. The supply is growing, the confusion is increasing, and countless "nice" places are appearing under the search line at Google, when they are very far from being prestigious.Here you will find 5 luxurious and luxurious accommodation units surrounded by attractions in the Sea of Galilee and in the region in general!
View from the compound
The individual balconies of each suite and the common exterior overlook the magnificent view of the Ginosar Valley, the Lake Non Kinneret, and the Golan and the beautiful Sea of Galilee, just a few minutes away.
Interior view
In each of the five suites you will enjoy an intimate terrace overlooking the views of the fields of the tower and the beautiful Sea of Galilee.In addition, all rooms are spacious and bright, with a modern and bright design, a comfortable queen-size bed, an LCD screen, a luxurious Jacuzzi in the room, a fully equipped kitchenette and upgraded furniture.The Common Foreign AreaIn the outdoor area you will enjoy a cool and luxurious swimming pool, surrounded by sun beds, shaded sitting areas and open views of the Sea of Galilee and the Ginossar Valley and the Golan Heights.
Include hosting
A bottle of fine wine, milk, capsules for the coffee machine, chocolates and crisp cookies, seasonal fruits and fragrant toiletries.Additional chargeA rich breakfast can be enjoyed by booking from the outside to the entrance to the B & B.
Location
The colony is located on the northwestern edge of the Sea of Galilee and is only a few minutes away from the beautiful beaches of the Sea of Galilee.You can enjoy many interesting attractions in the area such as jeep tours, horses, rangers, ATVs, rap slides, boat rentals and more.
Important information
* The complex is for couples only.
Booking Conditions
click here
facilities
Reviews on Romance Kinneret
Reviews were written by visitors who stay us a guest in
Romance Kinneret
Found a mistake on the pag Romance Kinneret?
click here