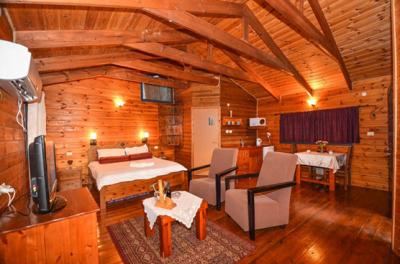 Wooden cabin in a rustic and warm style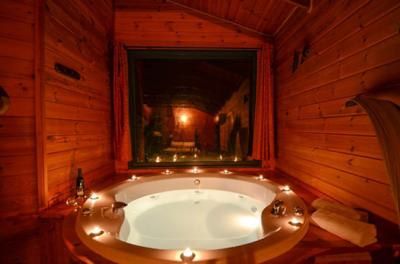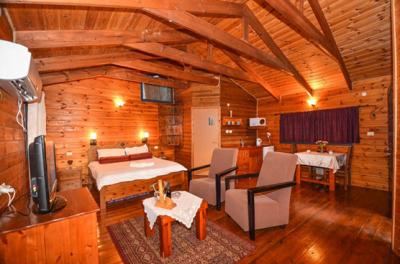 A rustic wooden cabin designed and cozy
About Us
Pisgat Aofek - Romantic wooden cabins with a luxurious swimming pool in the heart of a well maintained garden!
All the way to the Galilee Moshav Ein Yaakov passes through the heart of green groves and a charming view. A good breeze mixed with a sweet rural atmosphere awaits at the entrance to the complex, revealing a garden rich in vegetation and stone paths leading to each of the cabins.Inside a sweet rustic design in wood and windows to the green outside, outside a swimming pool for summer, lots of space and wonderful proximity to attractions.The summit of the horizon invites you to enjoy a romantic and pleasant vacation that includes cordial hospitality and lots of relaxation.
The cabins
In each of the indulging cabins you will enjoy a spacious and luxurious bed, a romantic Jacuzzi next to the landscape windows, a LCD screen with hot + DVD player, a comfortable and comfortable seating area, a rustic kitchenette including a refrigerator, microwave, toaster, kettle, coffee corner and kitchenware. Next to it is a quality wooden dining table, a luxurious bathroom and a spacious private garden terrace. You can also add a Shabbat platter and a water heater to the cabins.
The garden area
The beautiful landscaped area of Pisgat HaOqek offers you a pastoral experience far from the city's noises ... In the center of the garden is a swimming pool surrounded by fine wood palms, sunbeds, umbrellas, sitting areas and rich vegetation that forms a "fence" around the pool.Within walking distance to the garden you will discover all the beauty that the garden hides, steps and beautiful stone paths, spacious hammocks, a large lawn, an outdoor dining area, a barbecue corner and a special stone taboon.
Include hosting
Accommodation + free hot drinks, seasonal fruits and sweet surprises, bath and pool towels, fragrant toiletries and candles.You can order a rich breakfast of your choice on the private terrace or in the cabin, by prior arrangement and separate payment.
Location
Alongside Moshav Ein Yaakov there is a huge selection of ATV, Tumcar and Jeep tours, horseback riding, spectacular hiking trails, colorful markets, varied restaurants, shopping and entertainment centers and more. At your disposal is a synagogue close to the compound.
Booking Conditions
click here
facilities
Reviews on Pisgat Aofek
Reviews were written by visitors who stay us a guest in
Pisgat Aofek
Found a mistake on the pag Pisgat Aofek?
click here