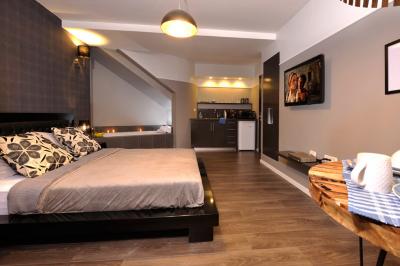 About Us
Urban - About Us
A private boutique resort of the highest standard, with a swimming pool and spa in the landscapes of Kfar Vradim HaGalili.A private vacation from fairy tales. This is in three words, the essence of the experience that awaits you at the URBAN complex - a luxurious private suite for couples only, surrounded by the Galilee groves and features a spectacular swimming pool and private spa jacuzzi. The luxurious suite is designed with the inspiration of the European high-tech hotels - in a modern line, using the highest level of quality.Kfar Vradim Located in the heart of the tourist sites in the Western Galilee, next to Tefen Industrial Park and Lake Monfort, a variety of field trips await you in your immediate surroundings: horseback riding, riders, ATVs and jeeps,
View from the compound
Located in the prestigious village of Kfar Vradim, the Urban-Urban Suite promises a spectacular panoramic view of wild Galilee areas, natural groves and olive trees that touch the edge of the private pool and Jacuzzi spa.
Winter
Guests of the complex enjoy a spectacular view, with the possibility of snow on cold days in the moshav itself! In addition, the pool is well heated and the spa hot tub and indoor.
Breakfast in front of a breathtaking view
Inside the suite you can expect a bottle of fine wine, beers, soft drinks, milk, coffee capsules and other types of coffee, herbal infusions, cookies, chocolates and more ...The bathroom includes white bathrobes, quality bath towels, face and hand towels, spa shoes, toiletries, including shampoos, soaps, fragrant oils and candles.
Meals
A particularly luxurious breakfast will be served to you in the suite or by the pool
Important Information
* Perfect for 2 pairs! The place can be rented for 2 couples.In July-August / Holidays, 2 families can be accommodated.
Booking Conditions
click here
facilities
Reviews on Urban
Reviews were written by visitors who stay us a guest in
Urban
Found a mistake on the pag Urban?
click here