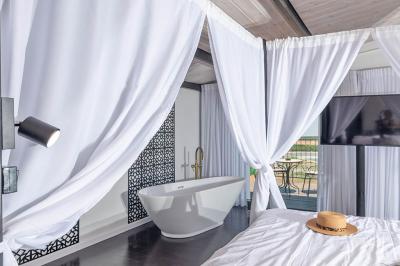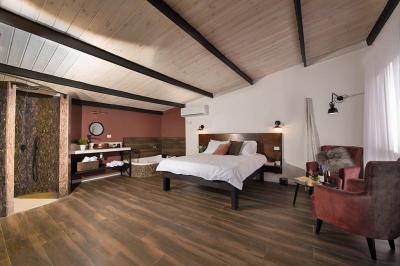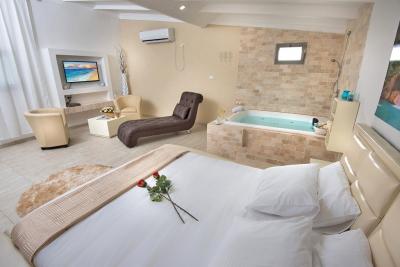 About Us
Neot Alma - Relaxing, exclusive and luxurious as you like!
A real treat for couples who love the good life. Alma adequate recreation complex is a new and luxurious, located in Alma cylindrical seat, in a quiet rural setting and control nature trails and views from all sides.The estate consists of only two suites, allowing for two couples to enjoy together private and luxurious complex completely. Each suite is cleverly constructed and eclectic style, quality and interesting as it combines many elements that make it comfortable and very relaxing. Water motif unique "Neot Alma", felt well throughout the structure, with the suites themselves adorned with photos of waterfalls and striking them Jacuzzi romantic large and complex gene can enjoy the real thing - Swimming pool cool summer heated and covered in winter, Jacuzzi spa currents beautiful garden design invested. In the complex there are more seating and large barbecue and a trampoline for toddlers lights.Moshav Alma is located near Cellars region domain which is recommended to taste and explore the village Htz'rcsi tourism where there are numerous festivals and events, dozens of ATVs and Riizrim of the leading and largest in the north, the town of Rosh Pina there are galleries and restaurants, lake living Yiron, Lake Dalton and rivers: C 'there, springs, Dalton, thunder and more.
Experience winter especially hot water
The complex has a heated swimming pool and indoor hot tub spa best quality streams that can be enjoyed throughout the season. Additionally expect you here sweet treats, hot and thick feather bedding and luxurious.In addition there is the possibility snows of winter.
Include hosting
B + wine wineries in the area, a full coffee, fruit, chocolates, cosmetics and body towels bathing.
Booking Conditions
click here
facilities
Reviews on Neot Alma
Reviews were written by visitors who stay us a guest in
Neot Alma
Found a mistake on the pag Neot Alma?
click here