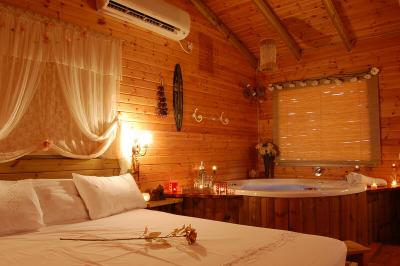 Two quality cabins with a courtyard with a spa Jacuzzi and a pool
About Us
nof kasum - Relaxing cabins
Each of us sometimes dreams of a distant and inspiring place where one can think clearly, relax and concentrate on complete serenity. Such a place is right here,2 romantic cabins for couples and families, facing an impressive cylindrical view. The cabins are separated by the natural woods and maintain complete privacy.In magical view cabins, in one of the greenest and quietest spots throughout the Galilee. A rustic celebration of beauty and romance awaits you here, as part of which you can enjoy an extraordinary hospitality experience, which includes a huge outdoor complex, complete privacy for each guest and a variety of surprising treats.
The Foreign Compound
In the garden complex you will enjoy a large swimming pool in front of the open view, covered with thin wood and next to it sun beds, hammocks and an indoor complex that includes a large spa Jacuzzi. The garden is surrounded by romantic wooden paths, vegetation, ornaments and lawns, a large barbecue stand and colorful evening lighting. Each cabin has a balcony surrounded by a spectacular panoramic view in its beauty and also from the pool can be seen.
Include hosting
A gift wine for guests, seasonal fruits, chocolates, nuts, natural juices, mineral water and a coffee and tea set.In the bathroom, soft bathrobes, quality body and face towels, scented soaps, shampoo, bath foam and a bath set that includes disposable toothbrushes, a bath cap and toothpicks will be waiting for you.
Meals and massages
Breakfast in coordination with hostsPre-order treatments and massages
חשוב לדעת
Booking Conditions
click here
facilities
Reviews on nof kasum
Reviews were written by visitors who stay us a guest in
nof kasum
Found a mistake on the pag nof kasum?
click here