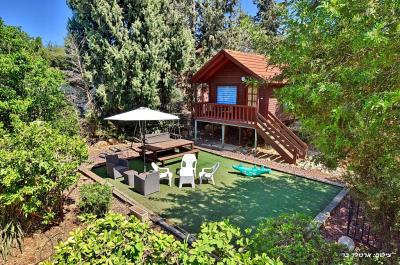 Two identical and special cabins with a gallery floor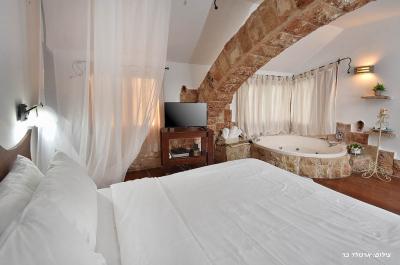 Luxurious cabin suitable for families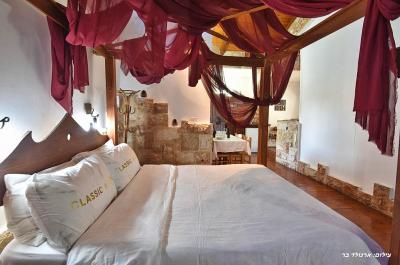 A special wooden cabin suitable for a couple / couple + child
About Us
biktot nof hahar - Accommodation complex with four units and a pleasant swimming pool-
In the settlement of Manot in the Western Galilee, a rural accommodation and recreation complex was established with four accommodation units for families or couples.Between mountains and green landscapes, valleys and hills, along with many hiking trails and equal attractions - the "Mountain View Cabins" complex has been established for a complex of 4 rural accommodation units that you will not be able to leave."2 wooden cabins" with a gallery floor for children to stay in, a "canopy stone cabin", and a "rainbow stone cabin" - all spacious, with an internal Jacuzzi and a large space for families to stay.In the vicinity of the complex you will enjoy a large swimming pool, spa Jacuzzi, swings and hammocks, shaded seating areas, games for children, a snooker table, a ping pong table and more.
The units
The wooden cabins - two special wooden cabins, especially suitable for families due to their beautiful gallery floor, with comfortable beds and maximum fittings.In the main space you will find a sitting room, a fully equipped kitchenette, a family dining table and more.Separate master bedroom, master bathroom, and pampering indoor hot tub. Canopy wooden cabin - a luxurious cabin, in the center stands a canopy bed in shades of white and white, in front of it stands a large round indoor Jacuzzi, the cabin is designed so that in the center is a large stone arch, and below it a seating bar with high chairs.Seating areas and smart TV in the cabin, kitchenette, pampering bathroom where you will find quality towels and toiletries.The cabin has direct access to a covered terrace, with sun loungers. Rainbow wooden hut - similar in appearance to the canopy hut - but slightly larger. Magnificent, in the center also stands a four-poster canopy bed in shades of red, with a square inner Jacuzzi standing next to it in a built-in niche. The cabin is designed and paved with wooden parquet for the use of the rural atmosphere, with a large stone arch in the center.Next to the kitchenette, a family dining area.The cabin also has a gallery floor with an extra bed for children.Seating areas and smart TV, a pampering bathroom where quality towels and toiletries will be waiting for you.The cabin also has a direct exit to an outdoor terrace with a seating area - the terrace faces the outside area of ​​the complex. All units are air conditioned and have a wireless internet connection.
The outside area of ​​the compound
The outdoor complex is shared with a pampering complex specially adapted for families and groups, equipped with everything you will need during your stay outdoors.Starting from a ping pong table - a snooker table, and play facilities for children, scattered seating areas, parasols, barbecue stands, swings, hammocks and more.In the courtyard you will also find a shared Jacuzzi spa for guests in the complex, and a particularly refreshing swimming pool for hot summer days.An enchanting view is seen from the compound and ornamental trees and abundant vegetation adorn the courtyard.
Booking Conditions
click here
facilities
Reviews on biktot nof hahar
Reviews were written by visitors who stay us a guest in
biktot nof hahar
Found a mistake on the pag biktot nof hahar?
click here