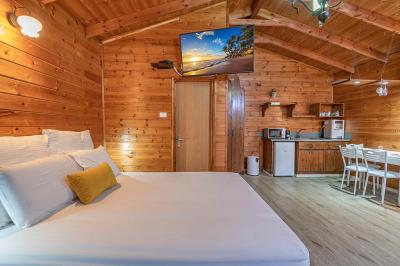 2 identical and designed B & Bs, suitable for couples or a family of 6 people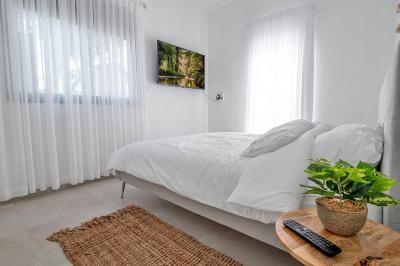 Luxurious two-bedroom guest suite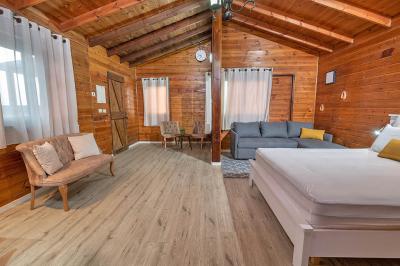 About Us
Suites Miamor - Accommodation complex in front of a wonderful and romantic view
A spectacular vacation in all its beauty with a huge pool, jacuzzi spa and views of the Mediterranean Sea In the Galilee settlement of Ein Yaakov in the Western Galilee, the "Miamor" complex is located, in the magical accommodation complex you will find two spectacular romantic B & Bs and a large suite, with two bedrooms.Each unit is full of goodies, perfect for hosting 3 couples of friends or families looking to enjoy completely private accommodation. The entire complex is surrounded by greenery and offers its guests a huge swimming pool, a whirlpool spa and lots of space. Moshav Ein Yaakov is located close to the touristy Monfort Lake, where you can enjoy boating, ice skating, karting and spectacular razor rides, family picnics and more. In addition, only 2 minutes from the complex are the spectacular Yehiam Fortress and the Maalot-Tarshiha Market. Also in the area you can enjoy a variety of field trips and hiking trails, Achziv beaches, Rosh Hanikra and a selection of restaurants.
The accommodation units in the complex
In the pampering complex "Miamor", there are 3 special accommodation units, with a mesmerizing view of the Mediterranean Sea from every corner of the complex, and a fascinating view directly from the pool.The B & Bs: A pair of B & Bs identical in design and equipment, built in wooden cabins as a large and spacious space (OPEN SPACE), in the center of each is a spacious double bed and a modern TV, with a large sofa (opens to accommodate more guests), bathroom, fully equipped kitchenette and more.The pampering suite: A magical guest suite, located by the pool. In a modern and modern building, with a central space with a spacious living room, a fully equipped kitchen, two private bathrooms, and two bedrooms. In each of the bedrooms you will find a luxurious double bed and a TV.
Outside area
Large and spacious courtyard, with a large and well-kept lawn, with the pampering pool in the center (heated in the winter months) in addition to your enjoyment of a heated and heated spa Jacuzzi. Next to the pool are comfortable sun beds and parasols for your comfort.You will also find an outdoor kitchen with a large refrigerator, oven, sink with work surface, water bar and more. Next to the outdoor kitchen is an extra-large dining table for catering to the guests of the complex.There is a trampoline for children in the yard.
Included in accommodation
Milk, espresso machine, coffee corner, white bathrobes, quality bath towels, face and hand towels, personal shampoo, soaps.
meals
An invested Galilean breakfast can be ordered for a meal in front of the view, in coordination with the hosts.
חשוב לדעת
המתחם נמכר בשלמותו בכל ימות השנה- לא ניתן להזמין סוויטה בודדת. בריכה פרטית במתחם
Booking Conditions
click here
facilities
Reviews on Suites Miamor
Reviews were written by visitors who stay us a guest in
Suites Miamor