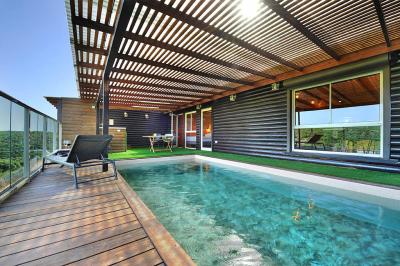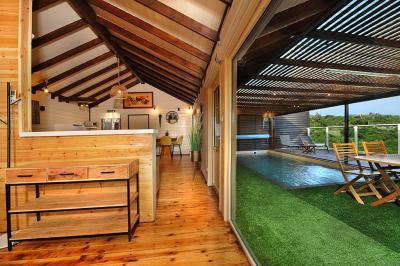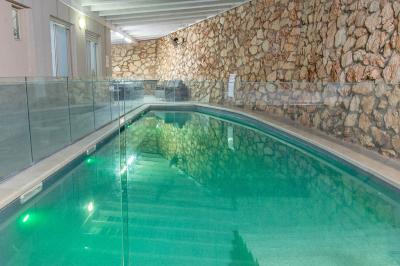 Luxurious guest villa with three bedrooms Jacuzzi and private heated indoor pool
About Us
Hahoresh - Luxurious and luxurious guest villa with 3 bedrooms and a luxurious heated indoor pool
In the sought-after and prestigious Honeysuckle Moshav which is located in the Western Galilee, you will find a luxurious and luxurious guest villa with special treats such as a private swimming pool (in the winter months the pool is heated and covered), a pampering spa Jacuzzi that will make your vacation especially luxurious.The villa is very luxurious and faces the stunning, pastoral and green landscapes in a quiet and calm area, which will put your vacation on the best side and make you get the peace of mind you need.
the villa
Villa with three luxurious and large bedrooms - especially spacious and comfortable. Equipped with everything needed to make your vacation perfect.In each of the rooms you will find a large, luxurious and spacious double bed, next to it there is a pull-out sofa that is also suitable for the children on a family vacation.You will also find a well-equipped kitchenette, a pampering, well-kept and clean bathroom with a shower, toilet and toiletries for each of the rooms.Each has a sun terrace, LCD TV with connection to YES channels and a variety of treats.
The Foreign Compound
In the courtyard of the villa you will find a luxurious private swimming pool (heated and covered in winter), with a net for a volleyball game, next to it stands a pampering and warm spa Jacuzzi.You will also find comfortable sun beds, swings and hammocks, games such as a basket, pool table, ping pong table, etc.The outdoor area has an extra large family table that can accommodate up to about 12 people.Barbecue corner, night lighting and more.
Include hosting
Upon arrival, enjoy a bottle of quality wine..Also included are capsules for coffee machine, milk, chocolates, bath / pool towels, soaps and spa shoes.
meals
Breakfast is served in abundance and love, the meal is varied and tasty and includes:Omelettes, various salads, cheeses, cookies and fresh juice (additional charge).
Important Information
** In the summer months you can request pool heating at an additional cost.To the religious public:* The villa is completely separated and private.* The synagogue is located near the compound.* The refreshments served are kosher.* The pool is heated between October and June (until 1.6)
Booking Conditions
click here
facilities
Reviews on Hahoresh
Reviews were written by visitors who stay us a guest in
Hahoresh
Found a mistake on the pag Hahoresh?
click here