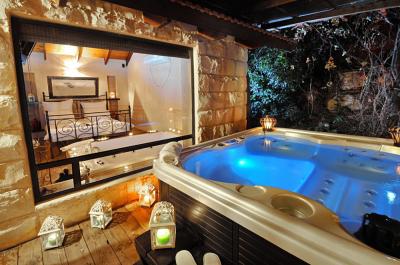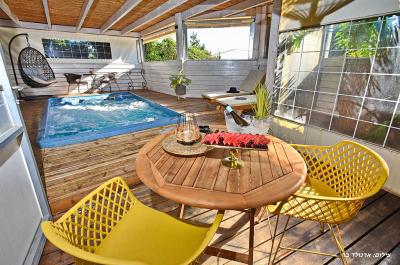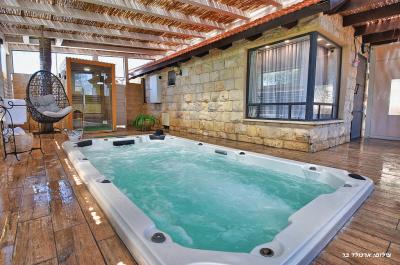 About Us
fronsine - Warm and courteous hospitality in a magnificent luxury complex!
In the heart of the western Galilee, in Moshav Ein Yaakov, a luxurious and luxurious hospitality complex, with full privacy, luxurious swimming pools, a well maintained garden, and of course, treats and equal tastes, by the owner of the place, Fronsine- That the place was named for her name.Instead you will enjoy an especially large villa in a modern and spacious design and 3 luxurious suites made of stone structure, in a prestigious and high quality design.
Interior view
Suites:In each of the luxurious suites of the estate you will enjoy a luxurious and warm design, a pampering bedroom with a large double bed with a luxurious orthopedic mattress, a large Jacuzzi overlooking the courtyard view with shading curtains, a luxurious living room system, a 47 "LCD screen, satellite connection, Heater, strimmer system with wide selection of films, home theater system, DVD player and fully equipped kitchen including nespresso espresso machine and water bar.In the common garden complex you will enjoy a shared heated and covered swimming pool, surrounded by pleasant sun beds, shaded and elegant seating areas, a professional barbecue area with a work surface and a washbasin, greenery and manicured and romantic night lights.In addition to the common area, each of the suites has its own uniqueness. For example, in the "Bordeaux" suite you will enjoy a Jacuzzi, a huge outdoor covered spa, the Merlot Suite will enjoy a private heated pool, in the Muscat Suite you will enjoy a private heated pool and a luxurious dry sauna.The villa:The Fronsine villa has been thought of in detail - from the modern and clean design, the luxurious outdoor complex including a heated swimming pool and spa jacuzzi, a ping pong table for the pleasant time and 3 pampering bedrooms with en suite bathroom in each.
Winter
In the season you will enjoy a warm and cozy wood fireplace, a heated indoor swimming pool, an outdoor spa Jacuzzi, a dry sauna and a luxurious pool pool - all accessories according to the guest unit.
Emphasis on the spot
Upon arrival at the scene Enjoy honors such as fine wine, seasonal fruit, chocolates, snacks, biscuits my work hostess, coffee pods, fresh milk and teas.In addition, various bathing delights await you such as bathrobes, toiletries, soaps and more.By prior arrangement and separate ownership can enjoy a varied breakfast and very rich.You can book a professional massage treatments for body and soul ordered in advance.
Location
The complex environment there is a wide range of exciting activities and attractions such as horseback riding, hiking trails, jeep tours, quality chef restaurants, national parks, such as Rosh, Rainbow Cave and more.
Booking Conditions
click here
facilities
Reviews on fronsine
Reviews were written by visitors who stay us a guest in
fronsine
Found a mistake on the pag fronsine?
click here