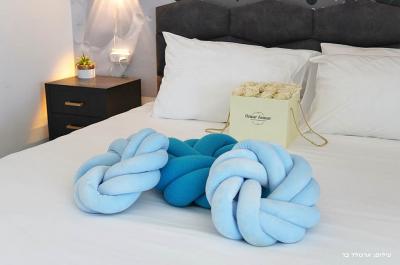 Two beautiful suites suitable for couples or families
About Us
halom shel nof - Two luxurious and decorated suites with a refreshing swimming pool
A new renewal was launched in August 2020In Moshav Ein Yaakov, located in the Western Galilee, a pampering complex was established called "Dream Suites of a View" - as they are,Dreamy suites designed in complete privacy are located on a mountainside in front of a spectacular view that you will not be able to resist.The well-designed and equipped pleasure complex boasts two beautiful suites, identical with fully equipped, and a magical outdoor complex.The suites are suitable for couples or families up to 5 people.Ein Yaakov is a northern moshav, in the Western Galilee and around it, there are lots of options for attractions and activities for couples or families. In the vicinity of the complex are romantic restaurants, ATV tours, jeep tours, horseback riding, markets, shopping and entertainment centers, and many pastoral hiking trails. In the synagogue, a grocery store, and a playground. You can consult with the hosts regarding recommended places in the area.
A pair of ultra-luxuriously designed suites
The luxury suites are identical in content but their design is slightly different, both are well-equipped and tastefully decorated.They are divided so that at the entrance you reach the main space, and the bedroom is separate - there is a curtain for demarcation between the areas.In the central space of each, a seating sofa in shades of gray, one decorated with decorative cushions in shades of turquoise and the other in shades of mustard, in front of the sofa is a smart TV connected to YES cables. With a round dining table. * (The gray round table in the suite opens and is suitable for 10 diners.)Fully equipped kitchen with refrigerator, microwave, coffee maker, tea and coffee making facilities and other serving utensils.The bedroom has a large and comfortable double bed, decorated with fabric with a quality and soft mattress with comfortable bedding.The back of the bed has a special design that matches the light and quiet atmosphere of the complex.With bedside cabinets, and a quality air conditioner for uniform air conditioning in the bedroom, reading lamps on each side of the bed, and a quality TV. - In one of the suites there is a double counter that matches the dining area.Aesthetic bathroom with toilet, modern standing shower, sink with cabinet designed for storage and mirror. Of course, soft and pleasant towels and bath cosmetics, soaps, etc. will also be waiting for you there.
The outside area of ​​the compound
Both suites have direct access to the outdoor area and pool, with a large sliding glass door.In the yard you will find the large and luxurious swimming pool - heated in the winter months, bordered by glass for increased safety, designed with gray pebbles. Next to the pool are comfortable sun beds, sitting on a pleasant green lawn, and comfortable seating areas.The yard has built-in and comfortable BBQ corners for the guests to use.You will also find a large and cozy spa Jacuzzi, a large dining area and a magical view of green mountains and blue skies.
Included in accommodation
Milk, capsules, soaps, snacks, cookies, fruit chocolates, seasonal drinking cans, (in the winter months, you will find hanging and clean pleasant bathrobes waiting for you.)
Meals
For an additional fee and prior arrangement, you can enjoy rich and pampering breakfasts, rustic that will be served directly to you - made by the owner of the complex.With four types of cheeses, vegetables, dips, different breads, eggs and more.
Important Information
Very suitable for the religious sector in complete privacy
Booking Conditions
click here
facilities
Reviews on halom shel nof
Reviews were written by visitors who stay us a guest in
halom shel nof