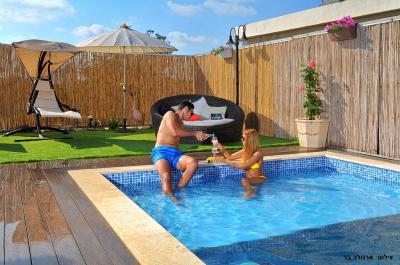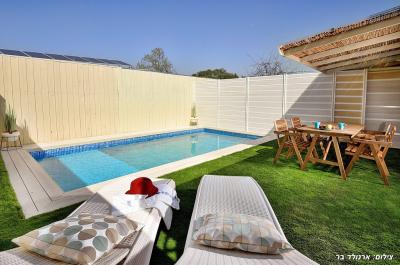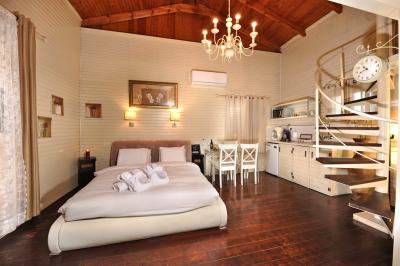 Luxurious holiday cottage with private pool
About Us
Dornes - A new and private luxury complex - with a spectacular private pool for each suite!
Among the perfumed fruit orchards lies the ultimate vacation experience for vacationers who wish to experience the highest quality of vacation. Dorn's is a luxury vacation resort with 3 luxurious suites and an intimate white wooden cabin, where you can enjoy a romantic experience that includes a luxurious and private pool for each one, a glamorous design and a personal and indulgent hospitality.Moshav Ben Ami is located close to the city of Nahariya, a short drive of 5 minutes Enjoy its beautiful beaches and wonderful beaches Achziv, the site is also close to the best tourist sites in the Western Galilee: Rosh Hanikra, Lake Monfort, Bahai Gardens, Old Acre, In the north there are lots of attractions: jeeps, ATVs, horse trips and more.
Winter
In each of the four luxury units, you can always enjoy a well-heated personal Jacuzzi, luxurious down duvets and sweet treats.* In addition to the Honeymoon suite and the Gaia Pool you will enjoy a private indoor heated swimming pool.
Include hosting
In the luxurious suites you will enjoy a bottle of fine wine, milk, coffee capsules, coffee / tea, seasonal fruit, , soft bathrobes, quality bath towels, face and hands towels, spa shoes, toiletries and soaps.In the Gaya Cabin you will enjoy a bottle of fine wine, a full coffee set (including espresso capsules), bathrobes, body towels, toiletries and soaps.
Additional charge
In coordination with the hosts, a rich and invested breakfast will be served to the suite.Professional treatments for body and soul by qualified therapists can be booked in advance directly to the suite.
Important Information
* In the honeymoon suite and in the Gaia pool in the winter, the pool is heated and covered!* Suites 1 and 2 are joined together.* The suites are located in an agricultural settlement and there are animal crops in neighboring estates.
Booking Conditions
click here
facilities
Reviews on Dornes
Reviews were written by visitors who stay us a guest in
Dornes
Found a mistake on the pag Dornes?
click here