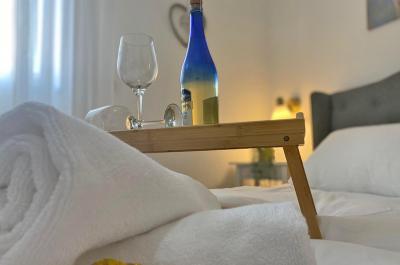 Intimate and single suite in a complex for couples only
About Us
De Oro d'Oro - Secluded suite for couples only - with swimming pool and private spa jacuzzi
New complex - established in May 2021In the settlement of Manot in the Western Galilee, between magical landscapes, mountains and the Mediterranean Sea, a private and intimate suite has been established, isolated and quiet for couples only.In the enchanting suite "De Oro d'oro" you will enjoy an abundance of pampering and sweet moments, along with a pleasant swimming pool (heated and covered in the winter months), an outdoor private spa Jacuzzi and many more surprises.Manot Manot offers an amazing view of the Galilee mountains, and the magical beaches in the area.From the complex you can easily and quickly reach many of the equal attractions that the Western Galilee has to offer, despite its quiet and remote location.You can visit the beaches of Achziv, Rosh Hanikra, and Hanikrat in just a 15-minute drive.In addition, in the area you can visit Nahariya, Old Acre, shopping malls and a variety of luxurious restaurants in the area, Monfort Fortress, Goren Forest and especially spectacular views in a very short drive.
THE SUITE
Quiet suite built in shades of white and pink, thinly paved with wood, which contributes to the boutique atmosphere. In the central space, a living room with black velvet, next to it a pink capsule armchair, and a decorated coffee table, in front of them is a modern LCD Smart TV, connected to HOT cables.Round dining area made of light wood. On the other side of the room is the suite's kitchenette, which has a refrigerator, microwave, water bar, coffee maker and more. In the bedroom there is a gray fabric bed, with a high-quality and comfortable mattress with soft and comfortable bedding, in front of the bed is a chest of drawers with a TV connected to HOT cables, the bedroom is decorated in shades and light.At your disposal is a stand for hanging bathrobes and towels.The suite has a pampering bathroom, with a shower, toilet and a designed sink stand, where quality towels, bathrobes, soaps and fragrant bath cosmetics will also be waiting for you.In the suite you will find air conditioning and air conditioning, wireless internet.
garden
In the outside area of ​​the quiet and intimate suite you will discover an indoor and warm area with cozy and classic seating areas decorated with wood, next to them of course a matching table. Opposite you will find a swing hammock hanging from the ceiling and swaying, which corresponds exactly with the tranquility you will find in the pastoral Manot settlement.In the same complex you will also find pleasant lighting that you can turn on in the evening, a professional barbecue area, and delicate ornamental flower pots.In the uncovered area of ​​the outside, a high-quality built-up swimming pool awaits you - you can go up the designed wooden stairs. The pool is designed with a mosaic in shades of light blue (heated and covered in the winter months).In front of the pool on the other side of the courtyard you will find a pampering and intimate spa Jacuzzi next to which are sun beds, and a comfortable seating table.
Included in accommodation
Upon arrival at the complex, you will receive quality towels and pleasant bathrobes, toiletries and soaps.In addition, a bottle of quality wine, milk, capsules for the espresso machine, snacks, cookies and seasonal fruits will be waiting for you.For an additional fee and by prior arrangement, you can enjoy a hearty and nutritious breakfast served directly to you.You can also indulge in a single / double massage by prior arrangement with the owner of the complex, and payment in advance.
Important Information
Please do not call on Saturday.External amplification devices can not be turned on, nor can loud music be turned on on Saturday.Do not light a barbecue on Saturday.It is not possible to enter the compound with animals.A included minibar can be reserved for a special price at special events.No checks are accepted.
Booking Conditions
click here
facilities
Reviews on De Oro d'Oro
Reviews were written by visitors who stay us a guest in
De Oro d'Oro
Found a mistake on the pag De Oro d'Oro?
click here