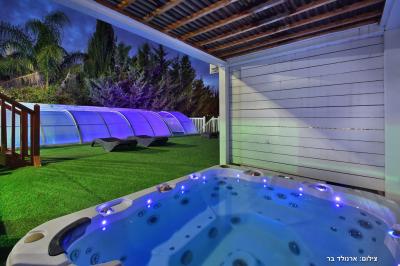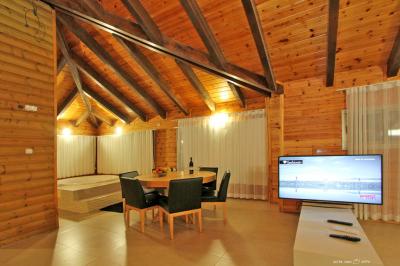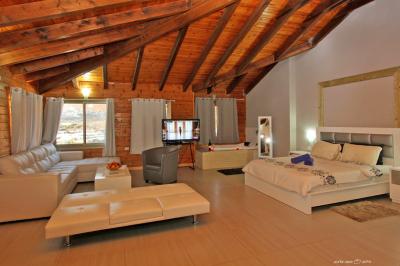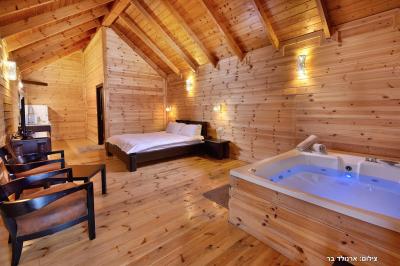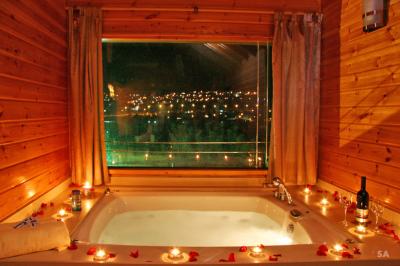 About Us
Chakmary - A pampering vacation in the Upper Galilee with a swimming pool and pampering spa Jacuzzi
In the beautiful Moshav Shazor, opposite the Galilee's dreamy landscape, you will be spoiled in a heated indoor swimming pool during the winter, a huge spa Jacuzzi and a particularly pampering hospitality.The spa complex is built on a high-quality wooden platform, where you will find a hot and large spa Jacuzzi, a cool summer swimming pool heated and covered in winter, sun beds by the pool, seating areas, safety fence surrounding the complex and beautiful Galilean scenery.
Interior view
Instead you will enjoy 2 pampering suites and 3 wooden cabins that are warm and intimate. Each unit is designed with its own uniqueness, but all together provide perfect harmony and a romantic and pleasant atmosphere of freedom.In each unit you will enjoy a comfortable double bed, an LCD screen with YES channels, a seating area, an elegant bathroom, a large corner Jacuzzi facing the Galilean landscape and a fully equipped kitchenette including microwave, refrigerator, dining bar and more.
Winter
In the cold season, you will be warmed by a hot bubbly hot spa in the outer deck, a heated indoor swimming pool, air conditioning and a private indoor Jacuzzi overlooking the landscape.
Include hosting
A bottle of milk, fragrant soaps, soft towels, a coffee / tea corner and toiletries.Additional chargeIn advance you can indulge in a rich and tasty breakfast served directly to you or to the outdoor area.Professional treatments and massages are available for pre-booking.
Important information
Suitable for couples / families / fun days / bachelorette bachelor parties.
Booking Conditions
click here
facilities
Reviews on Chakmary
Reviews were written by visitors who stay us a guest in
Chakmary
Found a mistake on the pag Chakmary?
click here