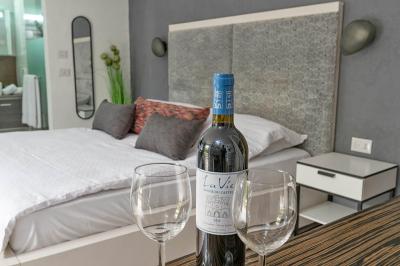 Two luxurious and luxurious suites, with a private Jacuzzi for each and a heated pool in the complex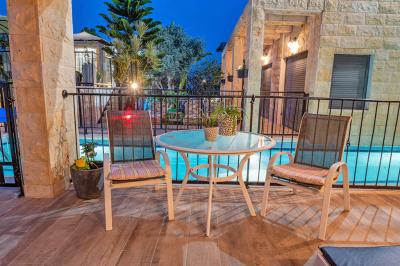 Luxurious and quiet suite on the pool floor, with a magical and peaceful view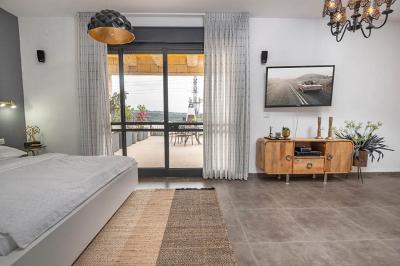 Luxurious and luxurious suite with a dreamy balcony overlooking a spectacular view.
About Us
Bachi - Luxury Suites - A dream vacation in a mansion with a magical view and magnificent suites.
In the northern town of Manot, the pampering complex "Bachi - Luxury Suites" has been established - imagine a relaxing swim in a luxury pool, a bowl of fruit and fresh juice will be waiting for you when you get out of the water. In between, you can stop again and stare at the dreamy and open landscape that surrounds you.This is just the beginning of the vacation in the Batchi Suites - a vacation full of splendor, romance and a wide variety of indulgences.Here you will find 4 suites with a quality design, equipped with the best equipment, furniture and products.You are invited to the most perfect and romantic experience in the Galilee, which includes high-level personal hospitality and a series of unforgettable experiences.
The interior of the suites
In each of the four luxurious suites you will find a luxurious double bed offered in embroidered bedding, LCD screen that includes connection to satellite channels, living room that opens to the bed when needed, luxurious bathroom, romantic and quality Jacuzzi (in the suite on the water the Jacuzzi is located inside the bathroom), kitchenette Includes a decorated bar, a high-quality espresso machine, a refrigerator, a microwave, a kettle, a coffee corner and kitchenware.All suites are well air-conditioned and have free WIFI for your enjoyment.
The garden area
In the shared garden complex you will enjoy a large and luxurious stone pool - heated in winter and overlooking a spectacular cylindrical view.Surrounding quality sun beds, parasols, designed seating areas, a large lawn and plenty of vegetation and ornamental.
Include on vacation
Accommodation + a bottle of fine wine (for you to choose between red, white or champagne), a refrigerator full of treats, chocolates, seasonal fruits, milk, a hot drink set, soft bathrobes, slippers, towels, a quality care kit, and fragrant soaps.In addition, you can enjoy a fresh and fine breakfast and a variety of chef meals according to your personal taste and at any time you choose.The holiday can be upgraded by adding a liquor bar and decorations in honor of a special occasion.We will be happy to coordinate a double, professional and pampering massage for you in any style of your choice.
Attractions nearby
Moshav Manot is famous for its proximity to the variety of Galilean attractions, including Rosh Hanikra, Lake Monfort, the shores of Achziv, Yehiam Fortress and Monfort Fortress, Keshet Cave, Goren Park, Nahal Kaziv and more. In the area you can also enjoy a variety of jeep, horse and ATV rides, spend time in restaurants and shopping complexes - some of the largest in the north.
חשוב לדעת
המתחם עבר שיפוץ ושדרוג - וחזר לפעילות במרץ 2022 חדש! נקודת טעינה לרכבים חשמליים במקום. ישנה הגבלת מינימום שני לילות בסופי שבוע, חגים ומועדים. (ההגבלה משתחררת 24 שעות לפני מועד האירוח).
Booking Conditions
click here
facilities
Reviews on Bachi - Luxury Suites
Reviews were written by visitors who stay us a guest in
Bachi - Luxury Suites