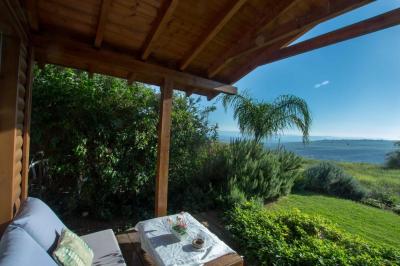 Particularly luxurious wooden cabins with an authentic design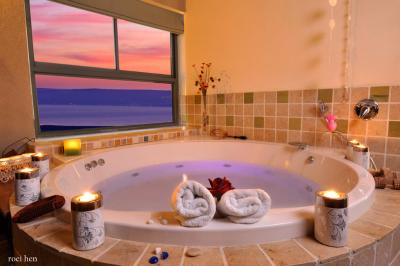 Two luxurious and magnificent suites in an authentic design combined directly from India
About Us
Aniche - Spectacularly designed suites with a heated swimming pool facing the Hermon landscape
Imagine a pampering vacation in the Ness Moshav in the Golan Heights, where the prestigious "Aniche" complex is located. Pamper yourself in the huge swimming pool (heated in the winter months) in front of the enchanting view or the relaxing sauna. Relax in the private, spacious Jacuzzi in the upscale suite and just enjoy yourself. In the luxurious suites in "Aniche" you can turn a dream into reality and enjoy a romantic and peaceful couple's vacation. Beauty, tranquility and tranquility facing the Sea of ​​Galilee
Foreign Compound
In the common outdoor complex you will find: a swimming pool of about 30 meters, heated in the winter months and a covered and shaded plot. Tanning beds are scattered, and furniture is inspired by the far east. In addition, you will find hammocks, barbecue corners and modern romantic garden lighting to complete the atmosphere - all in the face of a magical and dreamy landscape
In winter
During the cold winter days, you can indulge in the heated pool facing the Golan landscape.In addition, a particularly pampering private hot tub is at your service within the suites.A private dry sauna is at your service in every suite.
Included in the accommodation
In the room you will find a quality bottle of wine, milk, coffee machine capsules, and chocolates.Wireless internet is also available for your useIn addition, you will find slippers for your use, soaps, cosmetics and bathrobes.With the addition of payment and advance coordination, you can add a professional and luxurious massage
meals
The Mimi breakfasts of the place owner is a fine culinary experience that must not be missed, which includes all the good of the country made and served with good taste in abundance and love:3 types of salads, whole wheat rolls, cheese platter, omelets, home-made jams, dips that vary according to the seasons, a natural juice pitcher and American waffle / pancake dessert.* Home Honors: A quality bottle of wine, home cake, chocolates, cookies, a refrigerator full of goodness: soft drinks, milk, beers, energy drink, a variety of teas and coffees and garden herbs for tea and many more surprises!
Important Information
* During the year the compound is for couples only.* In July, the complex is also leased to families.
Booking Conditions
click here
facilities
Reviews on Aniche
Reviews were written by visitors who stay us a guest in
Aniche
Found a mistake on the pag Aniche?
click here