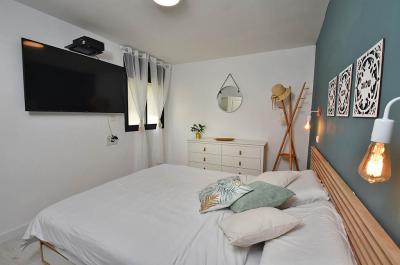 Quiet and private suite for couples and families up to 4 vacationers
About Us
LisaZ - Secluded and private suite
* New and private suite established in July 2021 *A private and quiet suite called "Lisa'Z" was established in the beautiful green settlement of Kfar Vradim in the Western Galilee.Kfar Vradim is a secluded and quiet town located on a mountain with spectacular views. Near Maalot, a distance of 20 km from Nahariya, and 15 km from Karmiel.In the Western Galilee area, attractions are interesting places to visit, including Rosh Hanikra, Achziv Beach, Betzet, Ein Haredlit, Nahal Kziv, Nahariya and Acre, the Har Meron Reserve, Safed and Carmiel. You will of course enjoy hiking and hiking trails equal to adults and young people, horseback riding, ATVs, and jeeps. Streams, valleys and magical landscapes. In the settlement you will find within walking distance a country, a synagogue, and a shopping center that includes: a cafe, a supermarket, a nature store, a post office and more.The high-quality and intimate guest suite is suitable for couples or families up to 4 people. For the benefit of the children you will find two playgrounds nearby.
The suite
The private and quiet suite is decorated in warm and soft tones with touches of turquoise that match the sky.The suite is divided into a central interior space, and a double bedroom.Upon entering the suite you will meet in a gray / cream sitting room, (opens for children sleeping) in front of it decorated coffee tables, the suite windows are designed as semicircles, and with matching curtains and ornamental pots completely complement the rustic atmosphere.In front of the living room, a wall is decorated in a pleasant and relaxing turquoise shade, on which hangs a smart TV connected to HOT cables and wireless internet.The suite kitchenette is equipped with a refrigerator, espresso machine, microwave and stove. Next to it is a long bar table with high chairs for your use.The bedroom of the suite is also decorated with shades of turquoise, in the center stands a double bed with a dreamy wooden cladding on the back, a dresser with drawers for storing the guests.Also in the bedroom you will find a smart TV connected to HOT cables and wireless internet.In the luxurious bathroom, soft towels and fragrant toiletries will be waiting for you.
ארוחות
Important Information
It is not possible to do on the fire in the compound
Booking Conditions
click here
facilities
Reviews on LisaZ
Reviews were written by visitors who stay us a guest in
LisaZ
Found a mistake on the pag LisaZ?
click here