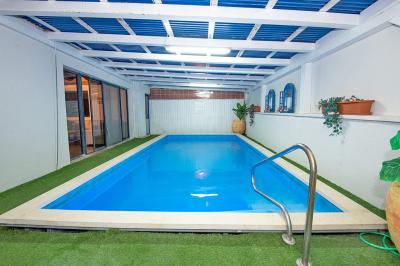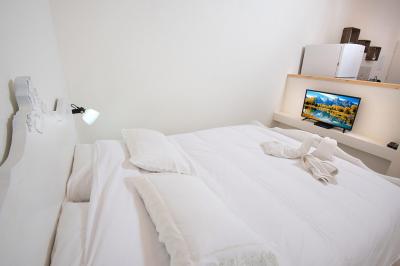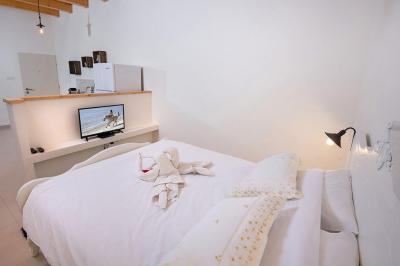 About Us
Ahuzat Latta - A luxurious mansion with 3 luxurious suites and luxurious spa areas!
A surprising vacation experience on the estate that no one can remain indifferent to!A huge and spacious manicured mansion with 3 luxurious and luxurious suites in its lap! The Morning and Naked Suites have a shared indoor spa area for both of them and the Premium Suite has its own indoor spa area.In addition, guests can enjoy a visit to the farm, "Farm Doron" which is owned by the owners of the estate and where you can get a taste of agricultural life.
The luxurious suites
The suites are designed in a warm and prestigious style, giving them a rich and yet warm and intimate feeling.In the Nuked and Boker Suites you will enjoy one spacious space in a romantic and pampering atmosphere with a large double bed with soft soft bedding, LCD screen with satellite channels, an elegant and intimate bathroom, luxurious and comfortable seating areas, a special dining area and a fully equipped kitchenette.The Premium Suite has two romantic bedrooms and is suitable for 2 couples plus 250 NIS per couple per night.* In addition to the Premium Suite you will enjoy a children's playroom with game tables such as snooker, soccer and hockey.
The magnificent foreign area
Le matin et les suites Nokdim disposent d'un espace spa commun et ensoleillé offrant une variété de friandises pour les deux suites, tandis que la Suite Premium bénéficie d'un luxueux spa privé avec une toiture de qualité.Dans chacun des complexes, vous profiterez d'une piscine luxueuse, chauffée et couverte en hiver. A côté se trouve un jacuzzi chaud et bouillonnant, des chaises longues luxueuses, un immense sauna sec (dans une suite premium uniquement), des coins salons confortables disséminés dans le jardin, un éclairage nocturne romantique et une végétation luxuriante.
Include hosting
A bottle of fine wine, milk, capsules for the coffee machine, fine chocolates, seasonal fruit, soap and bathrobe.A bathroom awaits you with a basket of white treats where you will find soap baths, spa shoes, cozy robes, towels, a one-time liffa and a bathing cap.In addition, you will enjoy free entrance to the "Doron Farm" visitor center.
Additional charge
You can indulge in a pampering spa package in advance.In addition, you can order a rich Galilean breakfast based on goat cheeses produced on an agricultural farm owned by the owners.There is a possibility of purchasing goat cheeses produced in the place, horseback riding and pampering professional massages in the spa complex.
חשוב לדעת
**בחגים יולי ואוגוסט סוויטות הנוקד והבוקר נמכרות יחדיו בלבד מושלם ל-2 זוגות/משפחות.**בימים א-ד בלבד ניתן להתארח בסוויטת הבוקר וליהנות מבריכה וספא פרטיים לסוויטה (לא כולל חגים יולי ואוגוסט}
Booking Conditions
click here
facilities
Reviews on Ahuzat Latta
Reviews were written by visitors who stay us a guest in
Ahuzat Latta
Found a mistake on the pag Ahuzat Latta?
click here