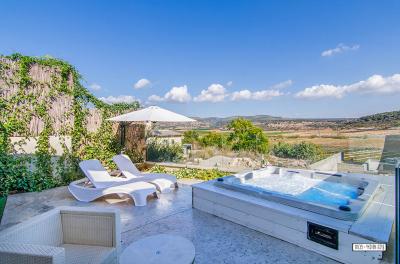 As it is, it is a dream in white. A relaxing white suite reminiscent of a beautiful, modern-style dream.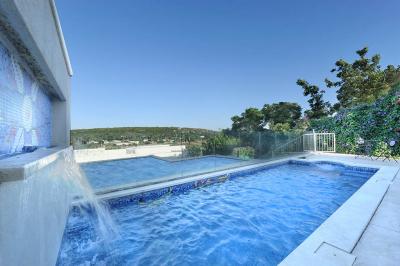 Luxurious suite with a private pool and a special design.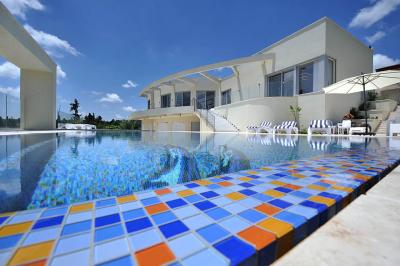 A huge and luxurious suite designed in a modern and innovative style that includes a huge pool facing the open and dreamy landscape.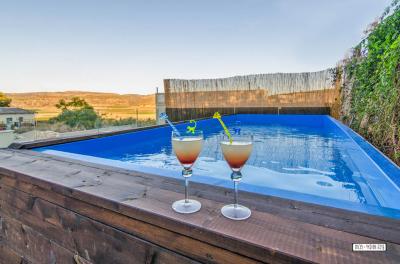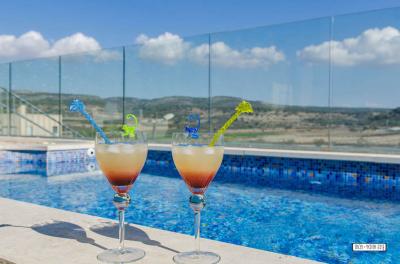 About Us
Haouzt Lev Hcarmel - A luxurious couple vacation in the magical Carmel area, a pampering compound for couples with a private pool for each suite.
Have you ever dreamed of awakening to a dreamy green landscape that stretches out before your eyes? Hear birds singing, feel mountain air and enjoy a sense of calm and serenity? If so, the palace is the perfect place for you. A magnificent mansion with 3 units, each of which is more and more unique: a dream in white, the Moroccan suite and the palace suite.The three beautiful suites can be rented together and allow couples to enjoy and relax on an exceptional vacation.
An inside look
A rich and dreamy line of design envelops each of the units, each one facing the spectacular and breathtaking view of the Carmel and Kerem Maharal.The complex consists of 3 suites. In each suite you will find: a large and comfortable living room with an LCD screen with HOT channels, a spacious and pleasant double bed, wireless internet, air conditioning in each room, a kitchenette including: dining area, espresso machine, electric stove, Oven, serving utensils and pans, bathroom including: towels, shampoo and pampering robes, private balcony with seating area in the yard and private pool for each suite.
The garden area
Each suite has its own closed and secluded balcony that combines a huge and fenced private pool overlooking the view, a spacious and comfortable seating area, green lawns and greenery, and comfortable sun beds. Each balcony is located facing a magnificent green mountain landscape. A dream of a vacation, an unforgettable and breathtaking experience.
Include on vacation
The accommodation includes: fine wine, milk, high quality coffee capsules, toiletries, bathrobes and towels and snacks and cookies.
Meals and massages
Pre-order can be added to host:* Varied and rich dinner / breakfast.* Massages and professional treatments.
Important Information
* Welcome to an Israeli Tuscany, 50 minutes from Tel Aviv, 25 minutes from Haifa.* For the religious public, the synagogue is within walking distance of the compound.* By appointment you can request to decorate the room for a special occasion.
Booking Conditions
click here
facilities
Reviews on Haouzt Lev Hcarmel
Reviews were written by visitors who stay us a guest in
Haouzt Lev Hcarmel
Found a mistake on the pag Haouzt Lev Hcarmel?
click here