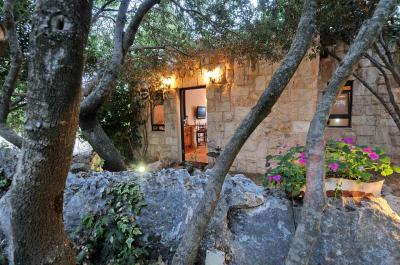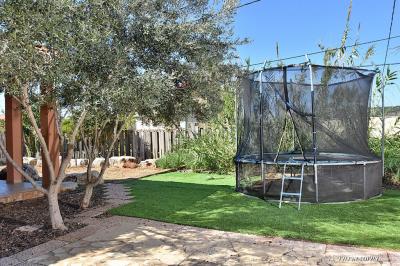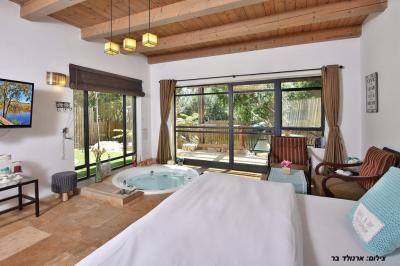 About Us
Birkata - A place with high energies
In Moshav Shomera, wrapped in cylindrical and magical groves, the "Birkata" complex is undoubtedly blessed with an exact location, rich design and a magnificent natural garden complex.As you walk in the area you will notice that the place is different from what you have known to this day, while walking on the magical stone paths and walking among the trees and the Daphne, you can imagine yourself in a magical and special fairy tales story.The two magical suites of the place are hidden in the private garden of the place, built of stone and covered with a wooden ceiling, perfect expression of the nature surrounding them. In addition, each suite is completely private and includes a pampering inner Jacuzzi with a huge display overlooking the enchanting garden.
Interior view
Between the oak trees and the natural groves, through a stone path and an impressive entrance gate, two special suites of Birkata. The units are designed according to oriental and natural motifs, in an open and spacious style.In each suite you will enjoy a cozy winter fireplace, a comfortable king-size bed, a fully equipped kitchenette including a professional espresso machine, a pampering double Jacuzzi that looks out of the glass window to the well-kept outdoor area, a unique seating area, LCD TV and cable TV.As you enter through the impressive entrance gate you can understand that this is a special place, a stone path leads you directly to the suites and on both sides spills a magical and pleasant water stream. More in the suites complex you will enjoy the rich stone design and vegetation, the hands of the talented host, different types of trees and shaded corners.
Winter
In the cold winter days you can warm up in a luxurious and professional sauna and a heated indoor swimming pool.The pools in the suites are closed during the winter season between 1.11-1.6
Emphasis on the spot
The rich breakfast includes eggs for your choice, a selection of cheeses, a selection of salads, muesli, seasonal fruit and more.If you wish to add a variety of chef meals to your place, you can do so by booking in advance.A number of treats such as a bottle of fine wine, bathrobes, fragrant soaps and spa shoes await you upon arrival.In addition, a variety of professional spa treatments are available for your reservation in advance.
Location
Beyond the grove nature lies within the complex you can enjoy gorgeous natural scenery around the gorgeous cylindrical seat, which sits on the western Galilee gorgeous.Enjoy the many attractions in the surrounding area such as seats ATV, Riizrim, jeeps, bikes, various walking routes, places Entertainment and qualified chef restaurants.
Important Information
:The religious communityYou can provide Plata Saturday and samovar.Kosher breakfast.The synagogue is located nearby.La piscine sera fermée en hiver entre le 1.11 et le 1.6.
Booking Conditions
click here
facilities
Reviews on Birkata
Reviews were written by visitors who stay us a guest in
Birkata
Found a mistake on the pag Birkata?
click here