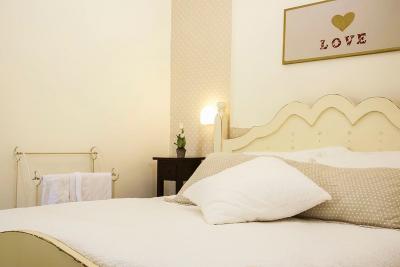 4 luxurious and invested suites
About Us
Green-Resort - 6 modern and luxurious suites
In the special Moshav Ramot, located near the beautiful Kinneret, there are two prestigious accommodation complexes:One is the "Cabins in Ramot" complex - a dreamy and pleasant vacation in a modern and prestigious complex.In the luxurious boutique complex you will find 4 especially luxurious suites, suitable for families with up to three children and couples. Built in the shape of a half-threshing floor with a large swimming pool in the center for the enjoyment of vacationers.The suite plaza, which is spread over 2 dunams, is closed and demarcated, and therefore allows for the required intimacy and privacy. In hosting a large family or several families, who will book the four suites, will be able to enjoy the proximity between the cabins and create communication with each other according to desires and needs.With a host of pleasant surprises that will make your vacation unforgettable.The suites are decorated in light shades, modern minimalist and rustic white, with a large bedroom, a fully equipped kitchen and a sitting room.In the vicinity of the complex you will find a variety of activities and places of entertainment. Moshav Ramot is considered one of the most coveted tourist spots in the Sea of ​​Galilee and the Golan Heights. There you can enjoy a variety of attractions - within walking distance of the door: horseback rides and jeeps from the seat itself, spectacular hiking trails, quality restaurants and much more.The additional "Love and Romance" complex offers 2 large cabins in a spectacular and embracing design, each of which has a private garden designed just for you, which includes an amazing heated indoor pool overlooking a partial view that unfolds in front of it, from where you can see the entire Sea of ​​Galilee! The hospitality experience is high quality and full of treats of all kinds, suitable for romantic vacations of all kinds, special celebrations and surprises ...
Interior view
6 large and spacious suites, designed and special with a luxurious master bedroom that includes a king size bed (180X200) with a bed back in light and soothing shades, with soft white linens, 42 'LCD TV with connection to satellite channels, there is complete separation - wall and door between the bedroom of The parents to the living room so that the occupants can enjoy complete privacy free from interference and noise. Spacious living room with sofa bed on which can sleep three children, bathroom with shower and toilet, huge royal Jacuzzi, dining area and fully equipped kitchenette.Outside each cabin there is a balcony, in a country and elegant style, with several seating areas and cheap corners. The open spaces outside the cabins are especially suitable for children, who can roam free, run and play, while the parents are a short distance away and meanwhile sip their morning coffee in front of the pool
The garden area
In the outdoor area of ​​the cabins you will find a large terrace, with some comfortable and cozy seating areas and a pampering spa Jacuzzi. With a well-kept thin plaza in the center of which stands the private pool. Around the pool you will find hammocks and sun loungers to complete the feeling of vacation. Together with the spectacular view of the Sea of ​​Galilee that is seen beyond the large windows in the cabins, which create an addictive and dreamy feeling of paradise.
Booking Conditions
click here
facilities
Reviews on Green-Resort
Reviews were written by visitors who stay us a guest in
Green-Resort
Found a mistake on the pag Green-Resort ?
click here