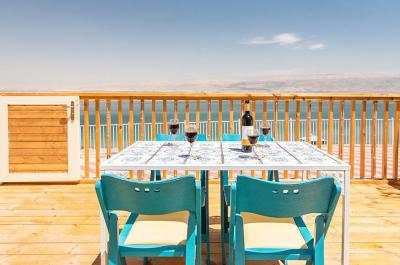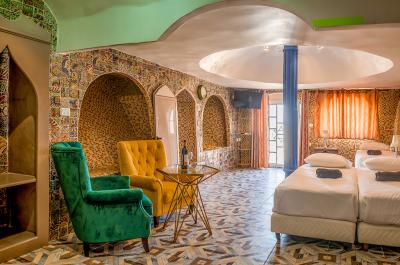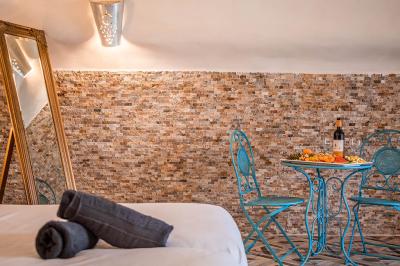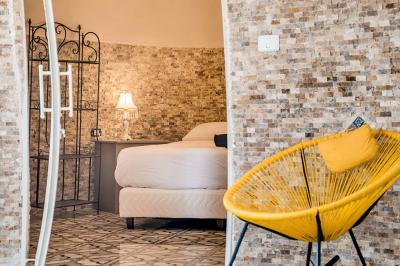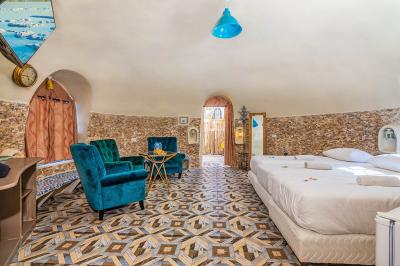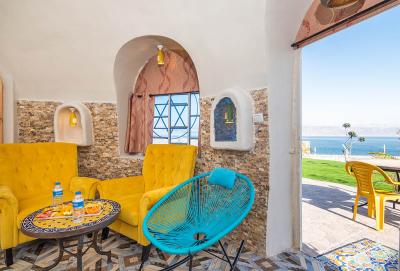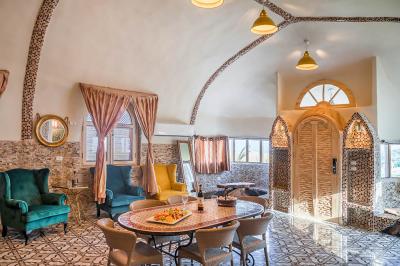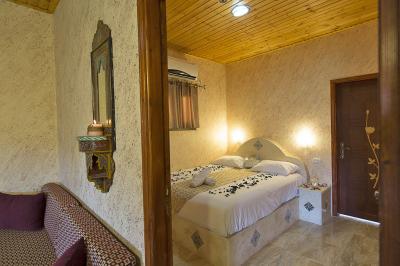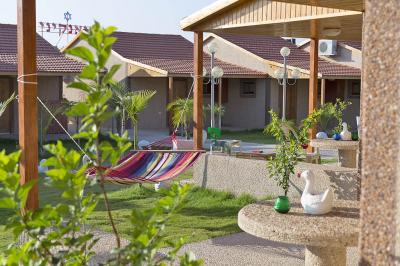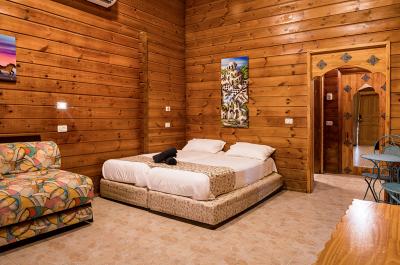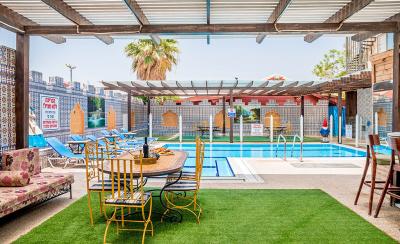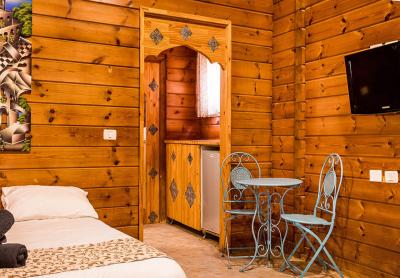 About Us
Biankini holiday village - Open your eyes and wake up to the dream? You're probably here
In the lowest place in the world, facing white salt crystals and breathtaking scenery, is the holiday village of Biankini, which offers you a dream vacation experience on the shores of the magical Dead Sea, luxurious suites, romantic wooden cabins and bed and breakfasts on the beachfront. Just reach, relax and relax ...The suite includes 67 luxury guest rooms, each with its own style and guideline, in which you will enjoy a comfortable and large double bed, air conditioning in all rooms, an elegant bathroom with luxurious Jacuzzi, LCD screen with satellite channels, And a private balcony.In the common courtyard you can swim in a huge, semi-Olympic swimming pool, surrounded by seating, sunbeds, luxury garden furniture and a freshwater toddler pool. Also in the common area you will find a lovely children's corner and a kosher Moroccan restaurant with authentic dishes.In addition, guests can enjoy a fast food buffet, a supermarket, a night club with parties and various performances, a pub that hosts karaoke evenings and a variety of music, a 24 hour club for adults and children, a unique store of products imported directly from Morocco,
View from the compound
The place lies right on the shoreline of the Dead Sea and enjoys a magnificent panoramic view on one side of the desert mountains and on the other side of the Dead Sea.
המתחם החיצוני של כפר הנופש
ביאנקיני הינו כפר נופש ענק ואיכותי הממוקם בצפון ים המלח, רק 150 מטרים מקו המים. החוויה במתחם כוללת:*חוף רחצה ענק ומוסדר*בריכת שחייה ענקית חצי אולימפית*בריכת פעוטות*מסעדה כשרה בסגנון ביתי מרוקאי, המגישה ארוחות בוקר/ צהריים/ ערב*חנות נוחות המגישה פיצות, סלטים, מאפים, קפה ושתייה קלה*חדר משחקים ענק לילדים*חדר מלח לריפוי והרגעה המסייע לסובלים מבעיות עור, נשימה, אלרגיות ועוד (בתשלום נוסף)*חדר כושר *בית כנסת*לובי אירוח גדול ומיוחד*3 אולמות אירועים נפרדים וגדולים לכל אירוע משפחתי, חברתי ועסקי*גן אירועים הניצב על קו הים לכל סוגי האירועים *מרפסת גלריה פתוחה לכל סוגי האירועים
Include hosting
The hospitality includes a pampering breakfast that includes omelets, cheeses, olives, salads, breads, jams and natural juices.
Important Information
Dinner will be determined separately.Arranging the unit for a special occasion.
Attractions
Around the place you will enjoy a variety of interesting attractions for both couples and families. A large horse farm with guided tours in front of breathtaking views, a botanical garden in Ein Gedi, a visitor center at Masada and many other tours and restaurants.
Booking Conditions
click here
facilities
Reviews on Biankini holiday village
Reviews were written by visitors who stay us a guest in
Biankini holiday village
Found a mistake on the pag Biankini holiday village?
click here