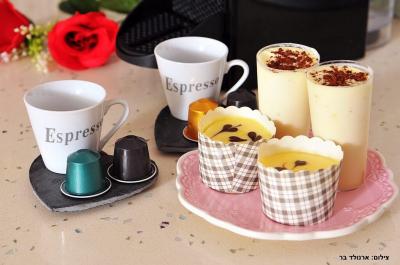 About Us
Atzulat Ha- Nof - About Us
"Atzulat Ha- Nof" are set her hair then are about 12 minutes from the beaches Achziv and Nahariya. The suites give you a romantic vacation for two, wrapped in nature and green. Suites are using OPEN SPACE, a stone structure made completely private so you can enjoy the experience of hosting an intimate and romantic.Each suite will enjoy a private courtyard and a swimming pool heated indoor personal, separate entrance and private parking!
In suite
There will await you a luxurious double bed made of solid wood and orthopedic mattress, luxurious living area, adjustable LCD screen, TV connection YES, home theater system, DVD player, store movies and music to choose from.A fully equipped kitchenette, espresso machine, barbecue, seating and extra large round Jacuzzi with a sliding door exit to a private pool, heated and covered every suite.
Winter
The pools are heated in winter and resources as well as their personal hot tub you can indulge in all of the suites.
Emphasis on the spot
To enjoy the experience completely private accommodation we have established entrance and private parking only for you. Upon arrival you will wait suite a variety of treats such as wine, soft drink, energy drinks, chocolates, cosmetics and other toiletries.By appointment you can get fresh breakfast roll and varied which will be submitted to smote them directly to a suite. You can also pre-order the suite in honor of special events.
Location
The surrounding area will enjoy a variety of attractions and activities, such as Rosh Hanikra, beaches, fine restaurants, jeep tours, horseback riding, hiking trails and more.
Booking Conditions
click here
facilities
Reviews on Atzulat Ha- Nof
Reviews were written by visitors who stay us a guest in
Atzulat Ha- Nof
Found a mistake on the pag Atzulat Ha- Nof?
click here