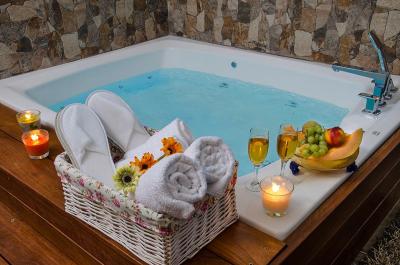 About Us
Alberts - Charming and completely private suites with a private garden and a pampering spa jacuzzi
What remains to be said about Rosh Pina? The truth is that we are out of words. The picturesque moshava creates wonderful, luxurious and pampering accommodations that combine the atmosphere of the colony with the spirit of the compound.At Albert's, think of all the things that will give you a break from the movies, worry-free and luxurious at levels! 2 suites, identical and luxurious, full of privacy, have a partial view, modern design and an especially large inner space. Each suite has a balcony with an outdoor view where there is a large and private soft tub.
Interior view
The suites are spacious and spacious, a corridor separating the bedroom from the main room, a spacious bathroom with a rain shower, a fully equipped kitchenette with a large refrigerator, a professional espresso machine, an electric kettle and more. Satellite channels and a large Jacuzzi.On the outside you will enjoy a beautiful garden, romantic night lighting, well-kept shrubs and trees, flower boxes and flower beds. The exterior wall is decorated with stones, a luxurious swing, pleasant seating areas and a large and luxurious soft tub.
Include hosting
A bottle of fine wine, mineral water, milk, chocolates, fruit basket, crispy cookies, capsules, tea / coffee set, bath towels, fragrant soaps and romantic candles.
Additional charge
Pre-booked you can enjoy a fine, country-style breakfast served directly to the cabin where you are staying.In addition, you can enjoy chef meals at different times of the day at an additional charge.You can book professional massage treatments by prior arrangement.
Location
Rosh Pina is known for its many attractions located inside the colony and even outside it, in its immediate surroundings, you can go on fascinating trips, tours, observation places and interesting area attractions and extramarital.
Booking Conditions
click here
facilities
Reviews on Alberts
Reviews were written by visitors who stay us a guest in
Alberts
Found a mistake on the pag Alberts?
click here