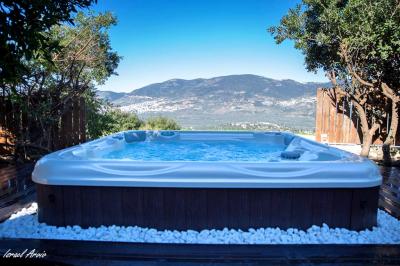 052-9098182
3 Cabins on hazon Upper Galilee
Romance, swimming pool, Jacuzzi spa and lots of scenery. Compound rustic and luxurious accommodations at a great value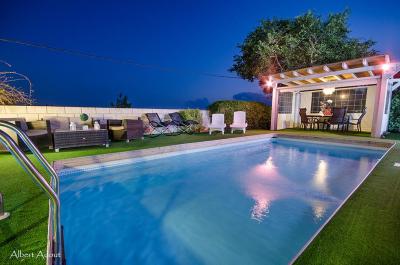 052-9122691
Villa with 5 Bedrooms ו-3 Suites on Ein Yaacov Western Galilee
Beautiful luxury compound meter lap three magical suites that share a heated indoor swimming pool and each different spa facilities and luxurious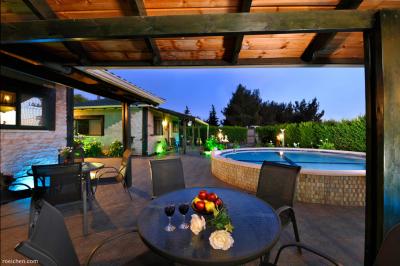 052-9788658
3 Suites on Avivim Upper Galilee
Holiday picturesque heart of the Galilee overall quality romantic suite accommodation for couples and families, with a heated pool, spa currents, sauna and more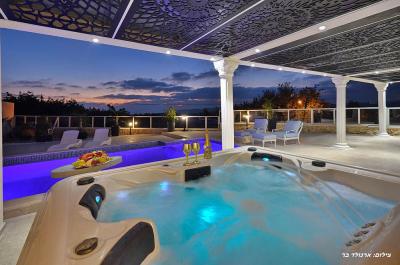 052-9123776
the suite on Even Menahem Western Galilee
Luxurious guest suite in Moshav Even Menachem in the Western Galilee, made of gold, sparkling and full of indulgences - including a heated swimming pool and a spa Jacuzzi.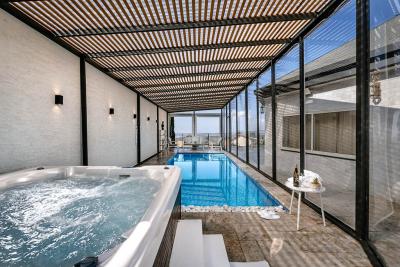 052-9127742
the suite on Ein Yaacov Western Galilee
A spectacular private suite for families and couples overlooking the Galilee and the Mediterranean. A heated indoor pool, spa trends and more.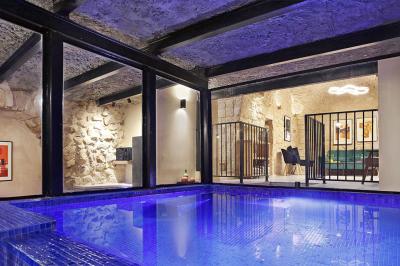 052-9120381
5 Suites on Tzefat Upper Galilee
הכינו את עצמכם לחופשה מפנקת במיוחד! 5 סוויטות נופש מפנקות בלב העיר העתיקה של צפת היכנסו והזמינו אונליין בקלות.
{{result.phone2}}
{{result.comments.avg}}
/5
{{result.rooms_structure_text}}
{{result.arem}}
{{ data.explain.rooms }}
{{ data.explain.guests }}
₪{{Math.round(result.room.new_real_price/data.properties.nights)}}
₪{{result.room.new_base_price/data.properties.nights}}
/ {{$root.translate('ללילה')}}
{{$root.translate('החל מ-')+' ₪'+result.price_no_date}}